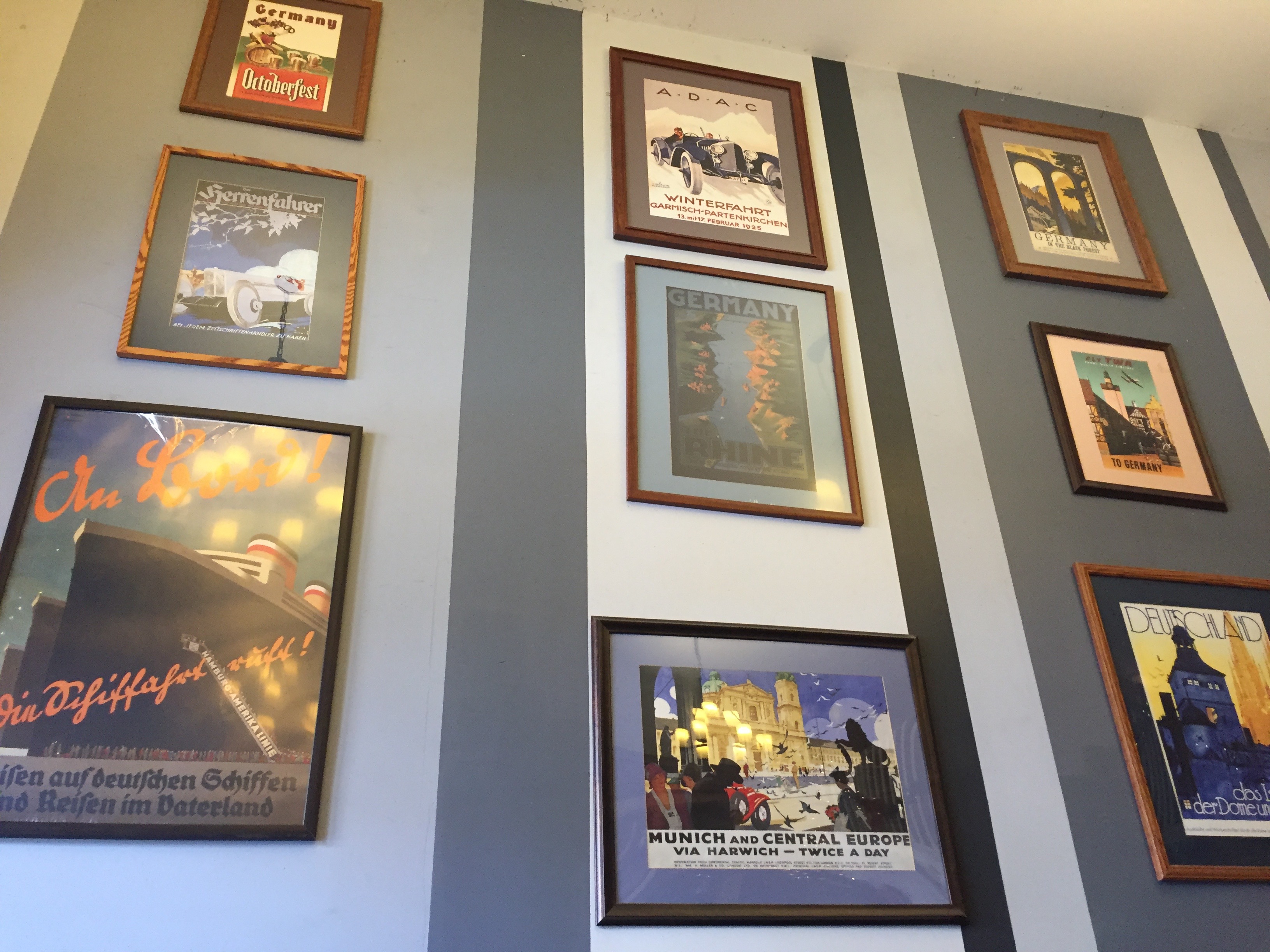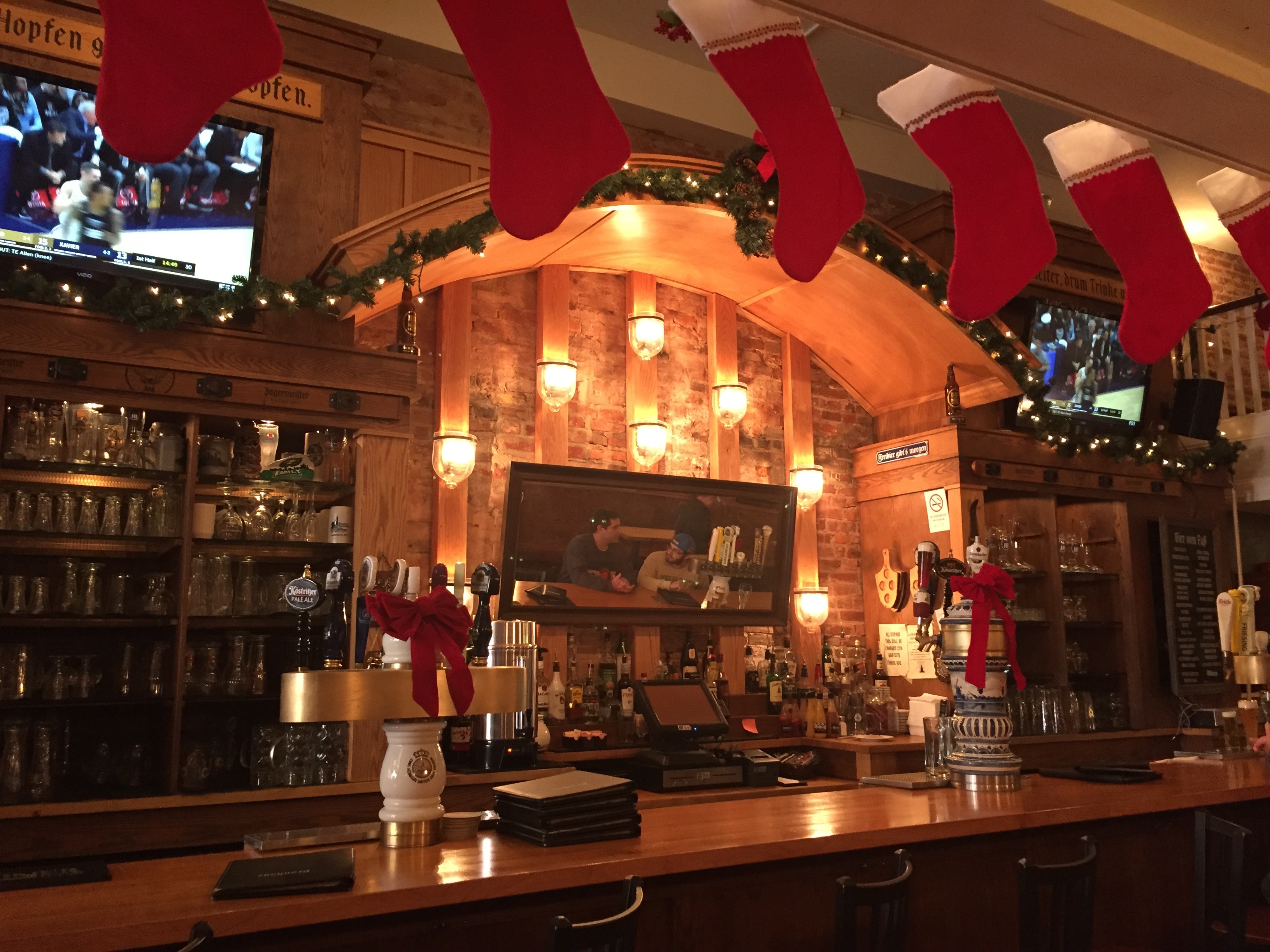 With only two weeks until finals, the mood has been somewhat grim on campus. This past weekend I was glad to take a study break for the German Department's field trip to Brauhaus Schmitz and the Christmas Village. Brauhaus Schmitz is a German restaurant near South Street. We were told that one can find very authentic German food here, and we were not disappointed. Seated at family-style wooden tables, we passed around platters of cheesy spätzle and various wursts. For us vegetarians, there were also potato pancakes with sour cream, chives, and applesauce.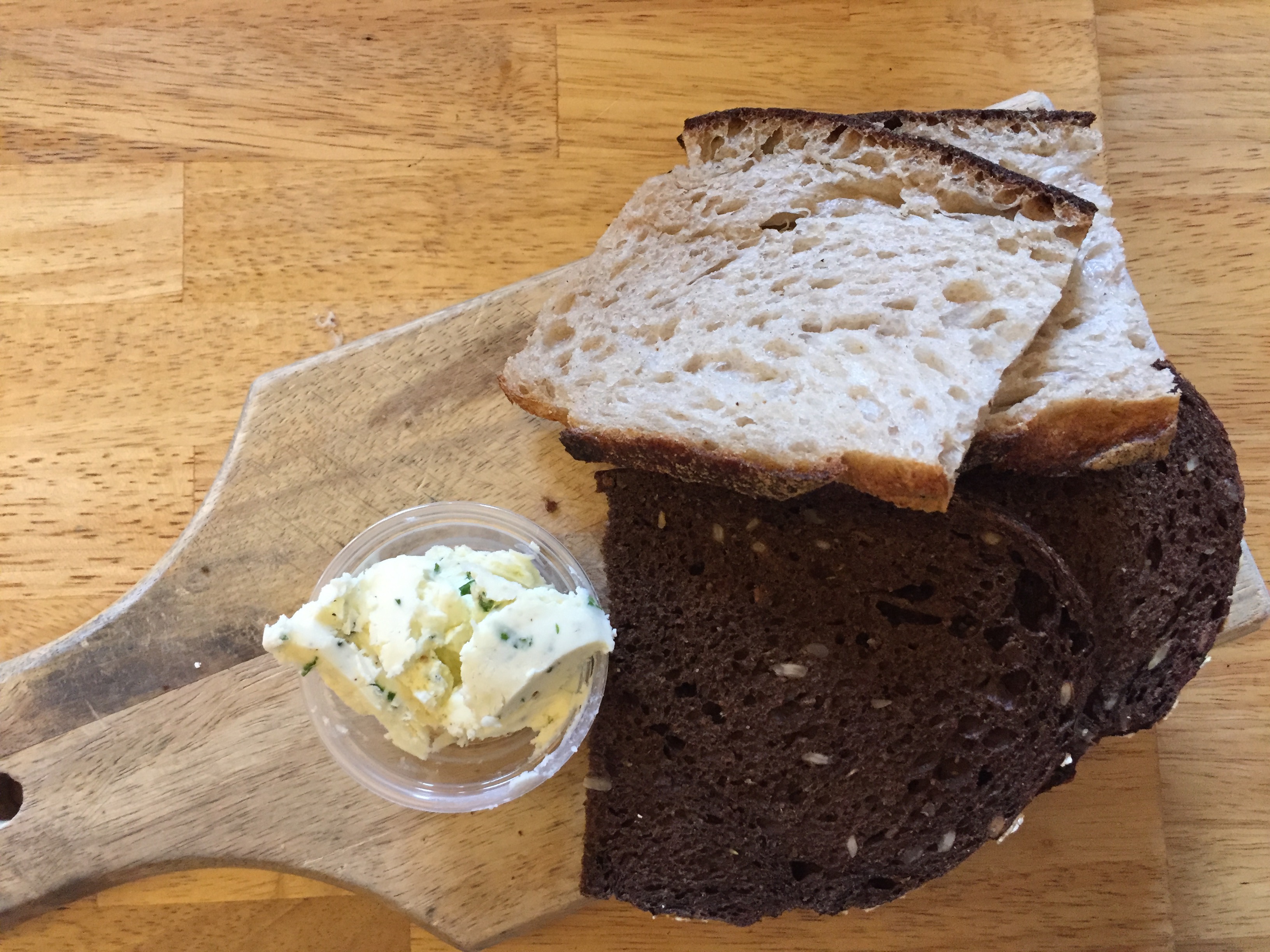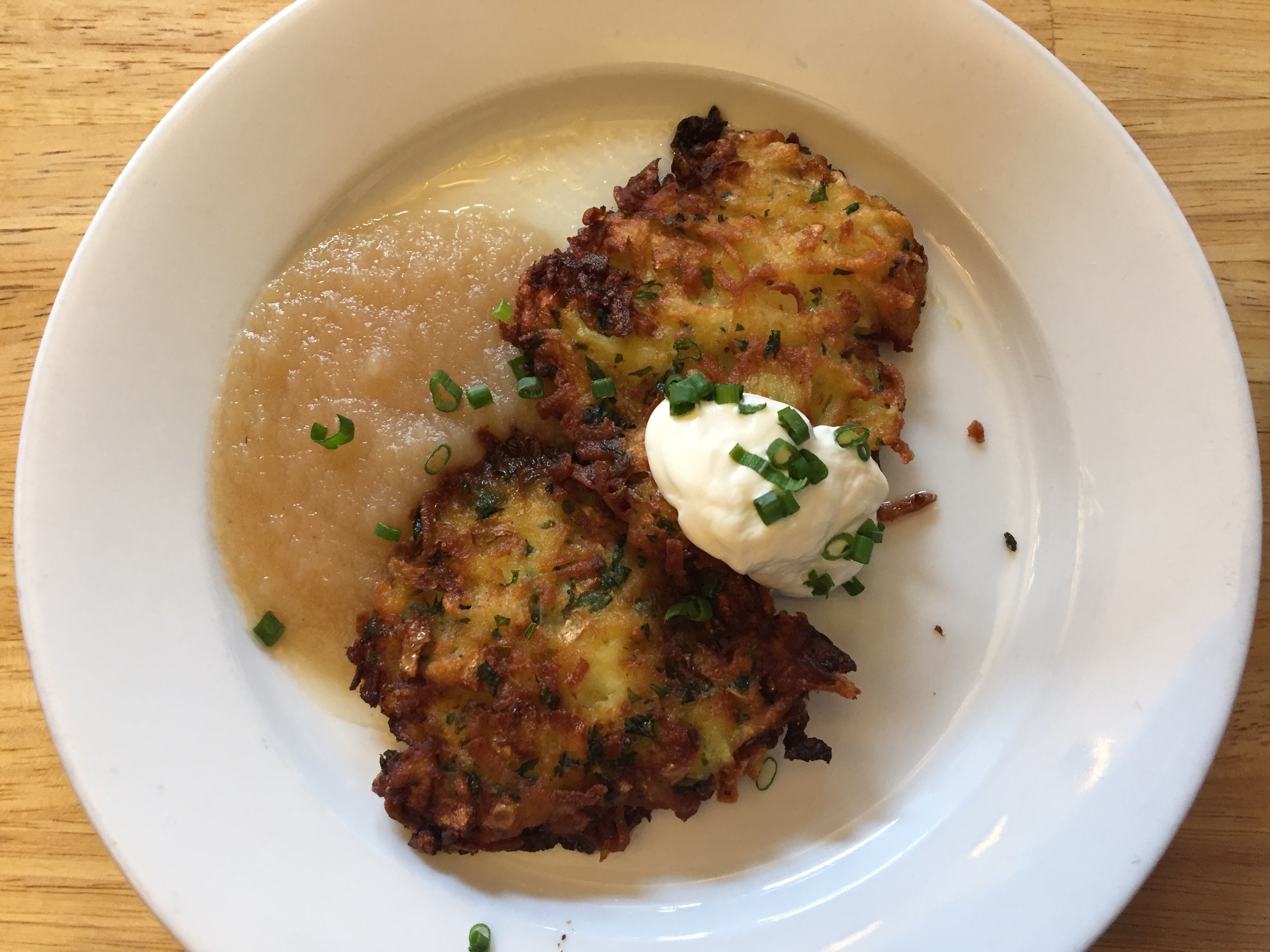 After lunch, we filed back onto the Blue Bus—which looked quite out of place in the city—and drove to Love Park, where we found the annual Christmas Village, an open-air German market full of twinkling lights and inviting stalls. A group of five of us waited patiently to be let into the closed-off tent belonging to Käthe Wohlfahrt, a German company that sells handcrafted ornamented, carvings, and other beautiful trinkets. Photography was not permitted inside the tent, but my favorite thing to look at was the shelves of nutcrackers in all different guises: saints, shepherds, soldiers, even a fisherman nutcracker holding a string of fish!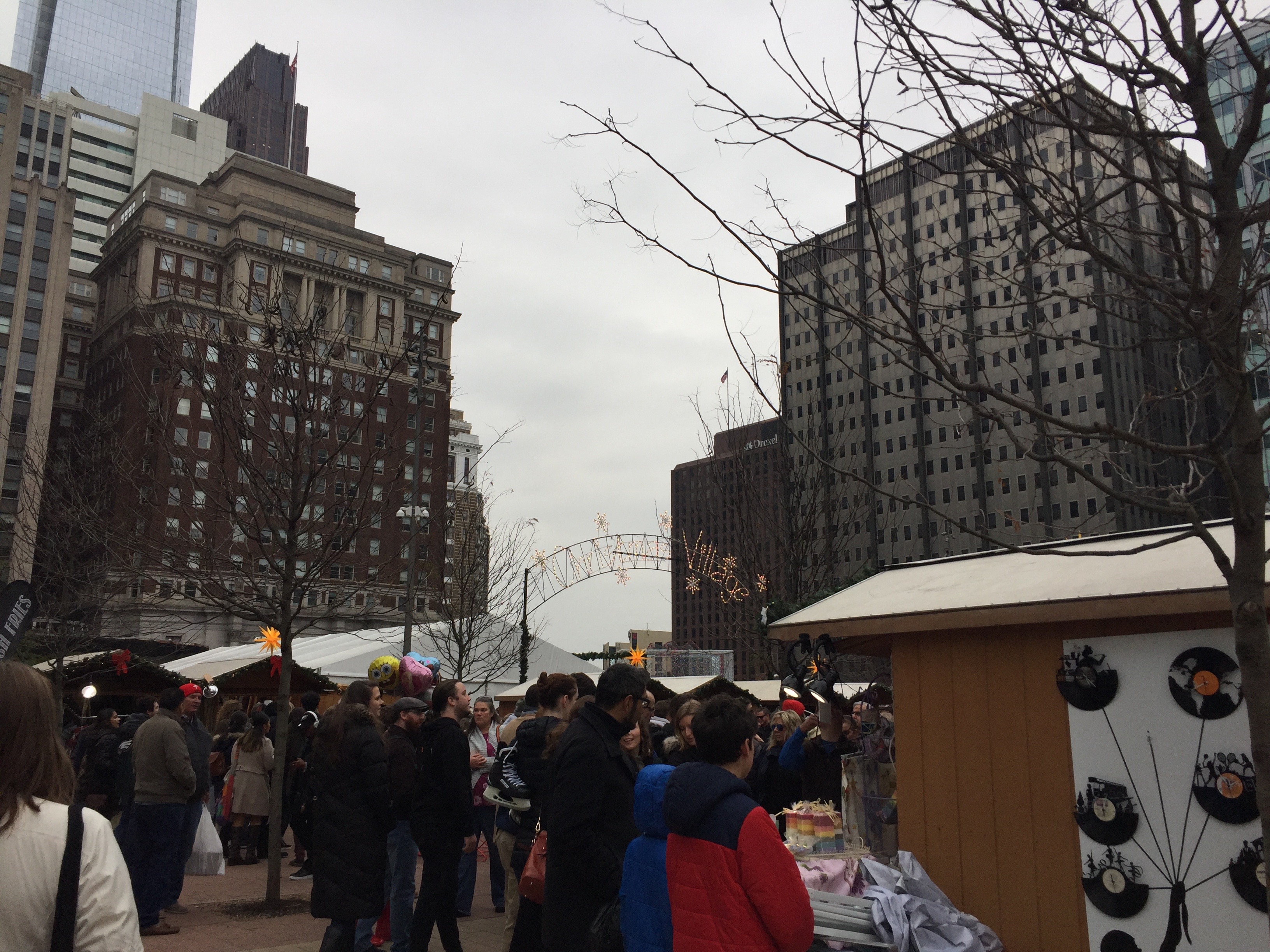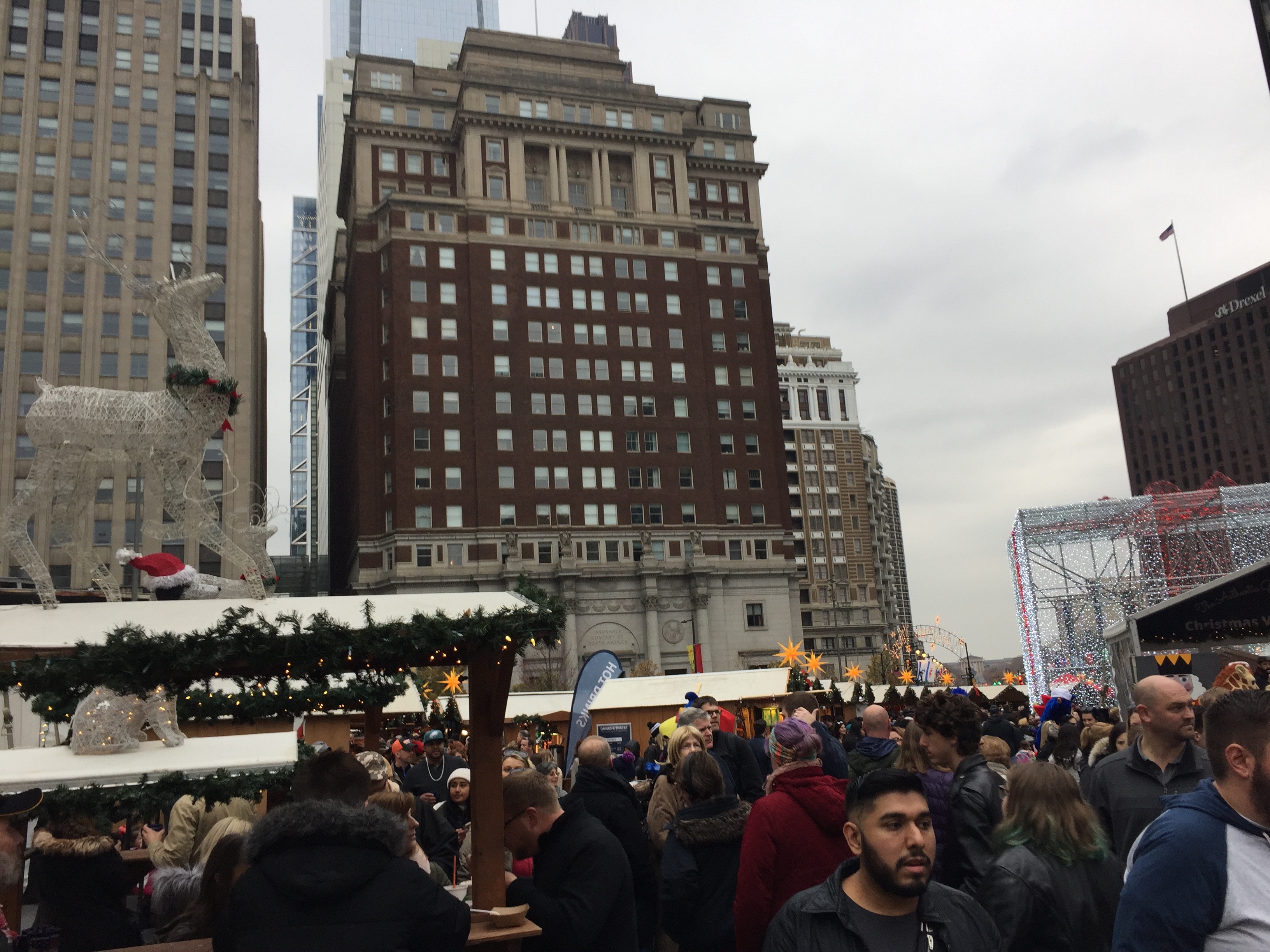 There are also plenty of food and drink vendors…although after our hearty lunch I wasn't in the mood for refreshments. The field trip was a good way to spend my Saturday and a fun culmination of my first semester of German. Everyone was exhausted by the time the Blue Bus dropped us back off on campus. The next day I tried to catch up on studying, and then went to Bryn Mawr Hillel's menorah lighting event for the first night of Channukah.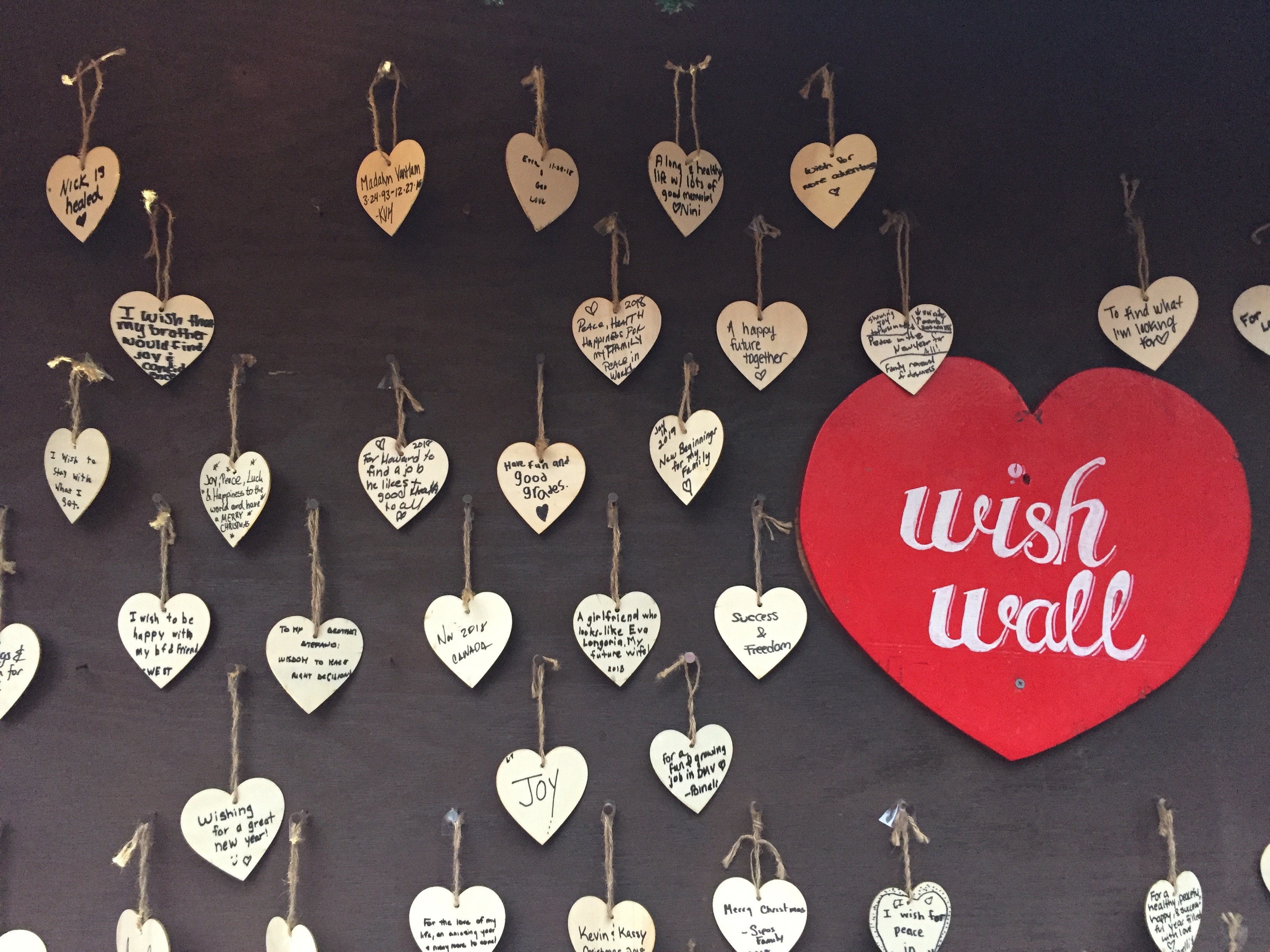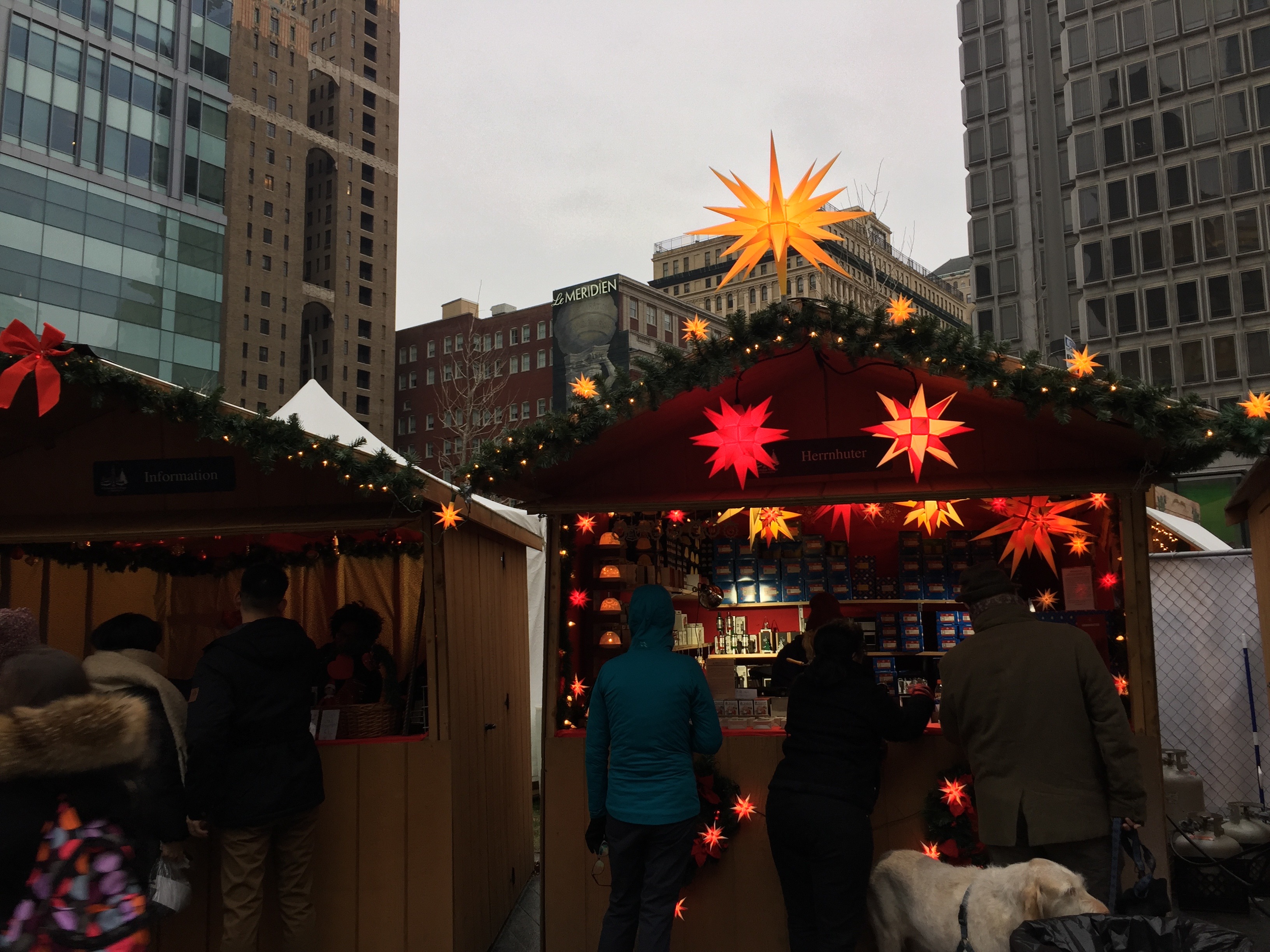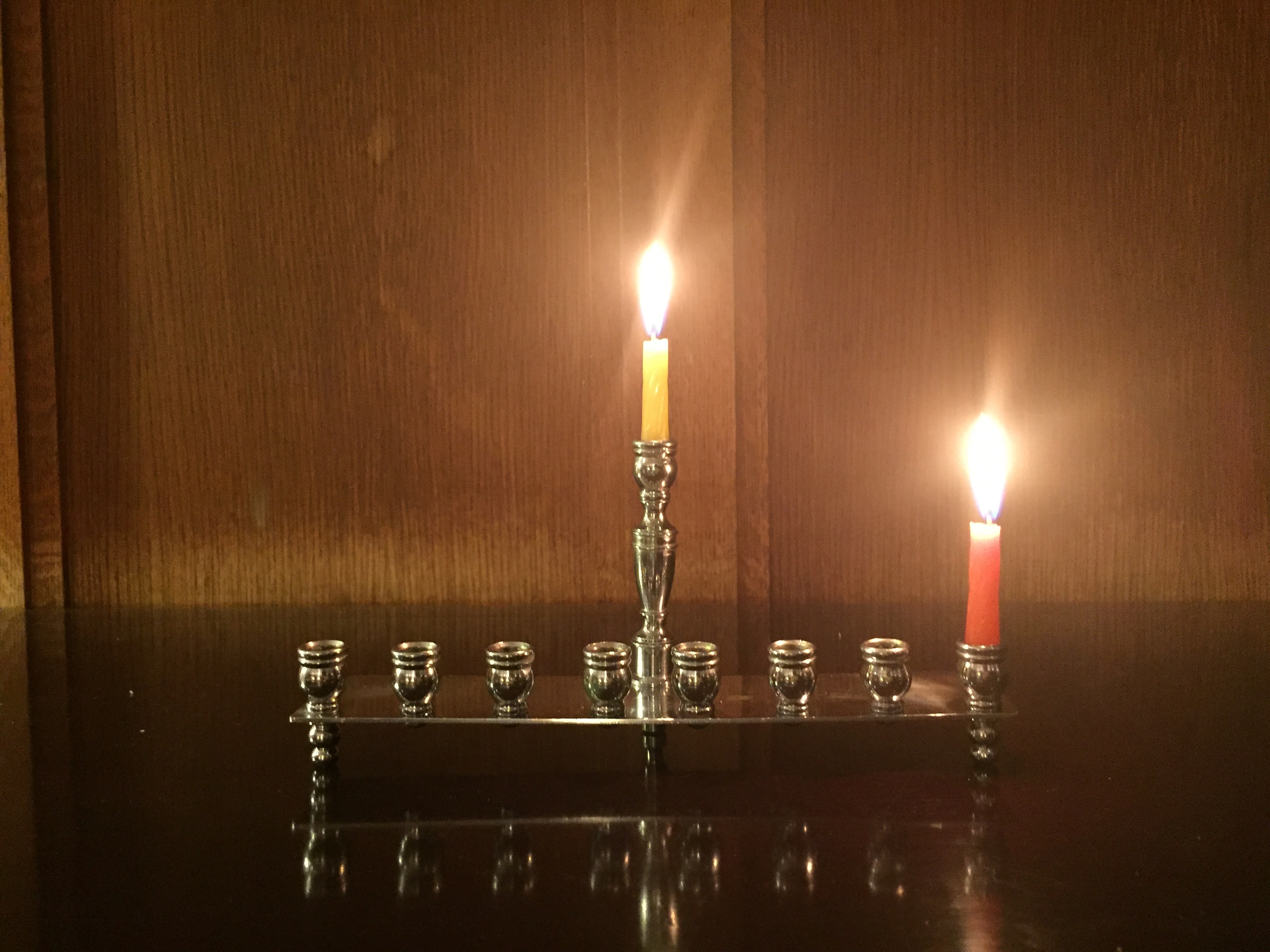 Next week I will have to start thinking seriously about my final papers and exam, and many of my classmates have already begun their final preparations. Good luck to all who are studying, and I hope that everyone is able to find a bit of rest and peace in the weeks ahead!