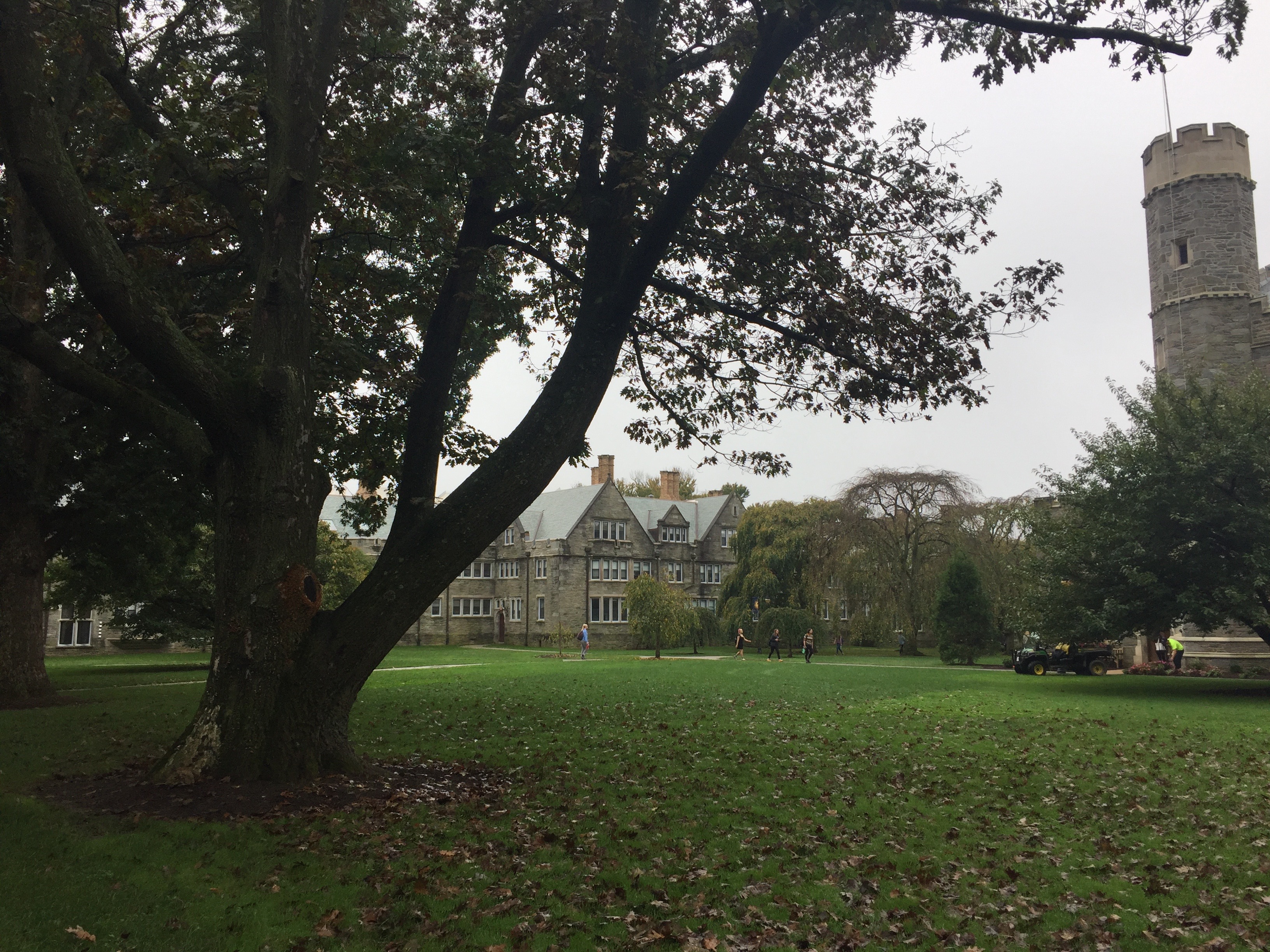 Happy October!
I took some photos walking back to my dorm after my morning class. It's hard not to appreciate Bryn Mawr's beauty in all seasons, but you can always take the time to look a little closer. Just this morning, I saw two things I never noticed before: a blue jay and the most fairytale-perfect toadstools. We are in the throes of a moody mid-autumn: thick mist in the mornings, tizzies of rain during the night. The rain has nurtured soft carpets of moss on the trees, and some of the leaves are starting to blush with the promise of their changing colors. I love it when the sky is bleached, and the buildings and trees, darkened with rain, stand out so starkly. It can be a bit melancholy, but in a pensive way. Weather like this gives me a feeling of solemnity, like the world is quieting down in preparation for something important.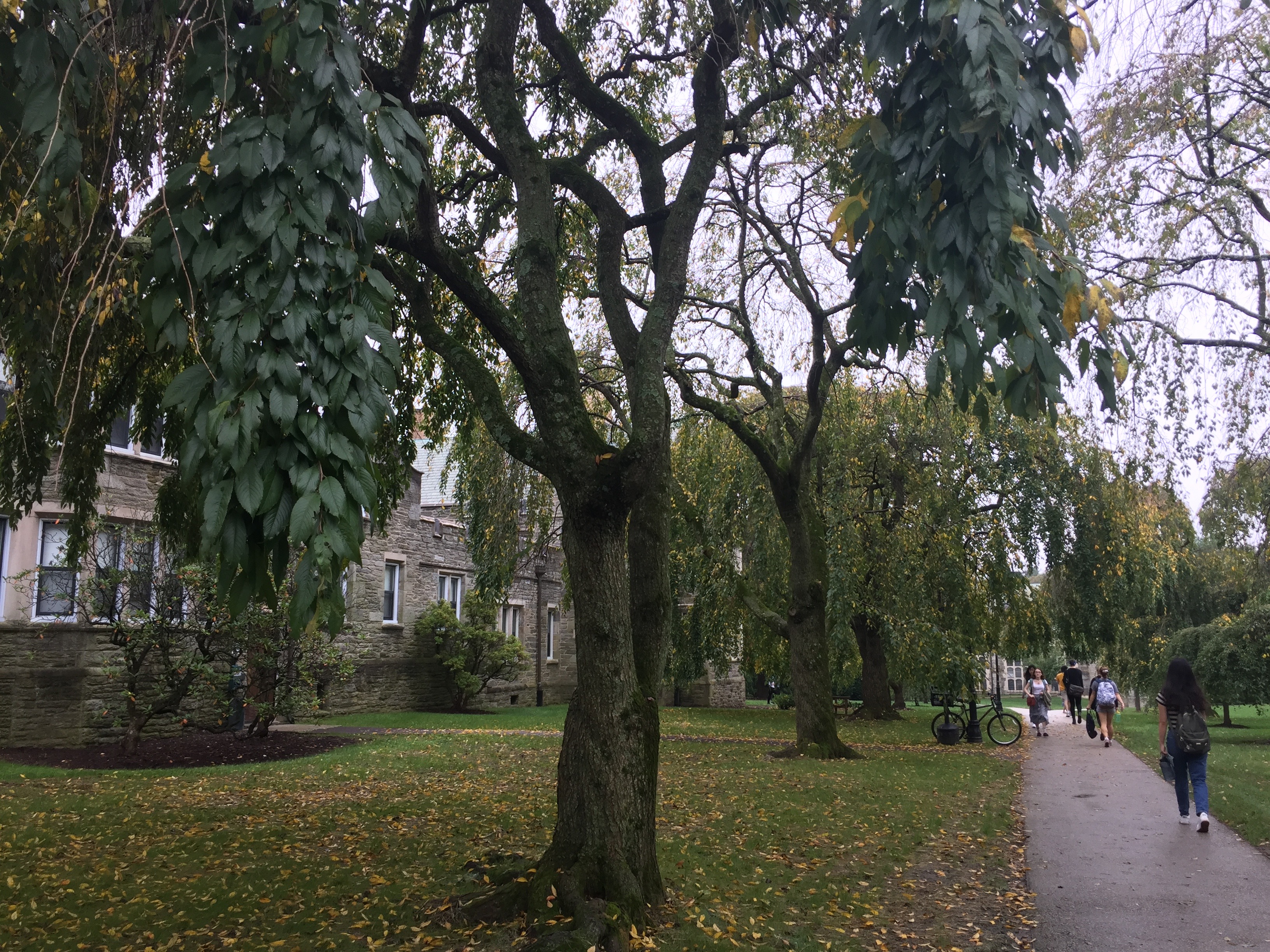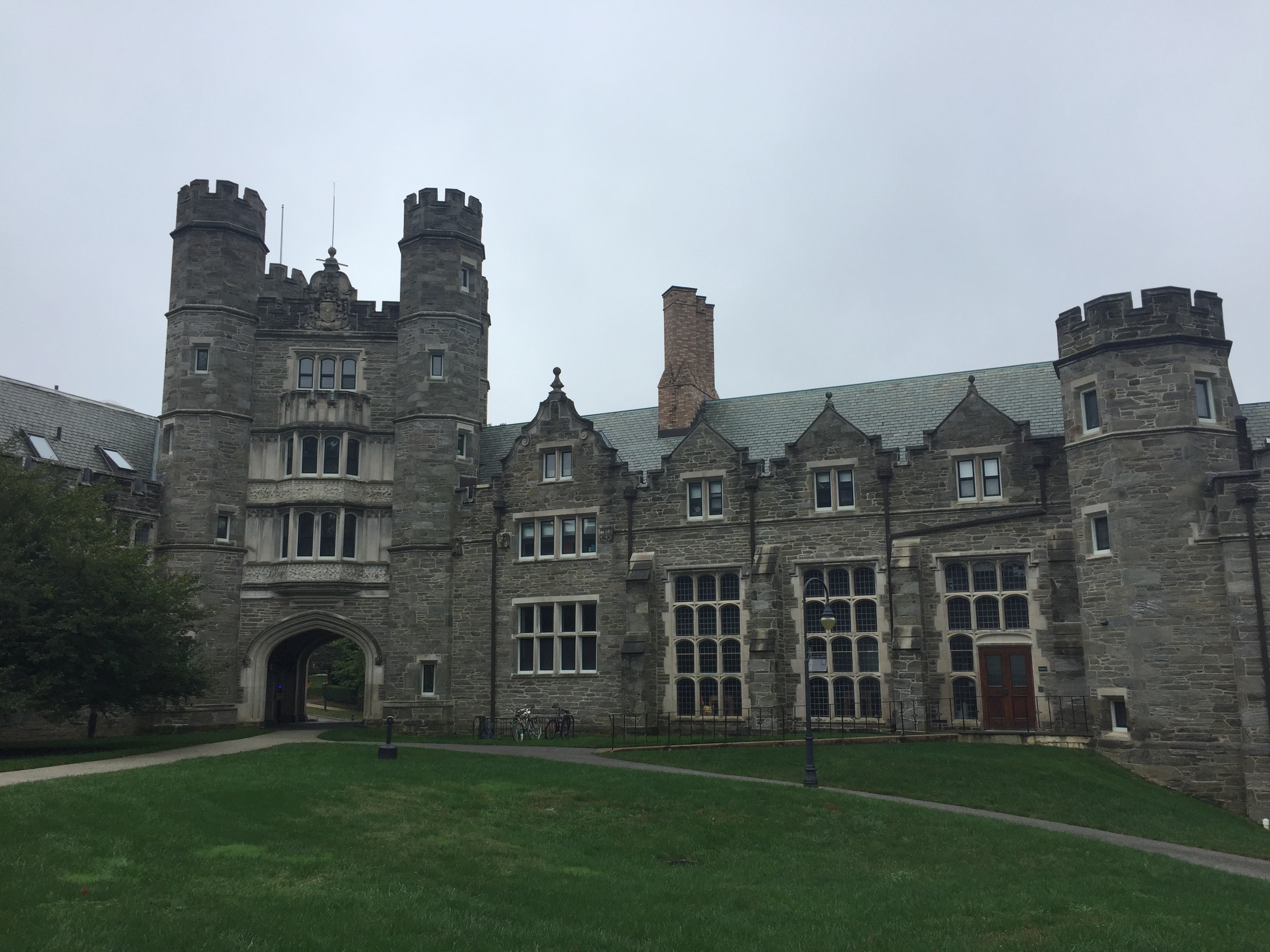 The last week has been quite busy for me, and this past weekend I had to finish three essays, two in English and one in Spanish. I've also been keeping busy with quizzes and tests in German. Studying a brand new language has been a good change of pace from my other classes, but the barrage of new material can be overwhelming. As you can imagine, I'm very ready for Fall Break, which starts on Friday. I'll be going home to Minneapolis for the first time since June, and I'm so excited. I know I'll have to use some of my time off to catch up on reading for my classes, but I also hope to start some creative projects and spend time outdoors.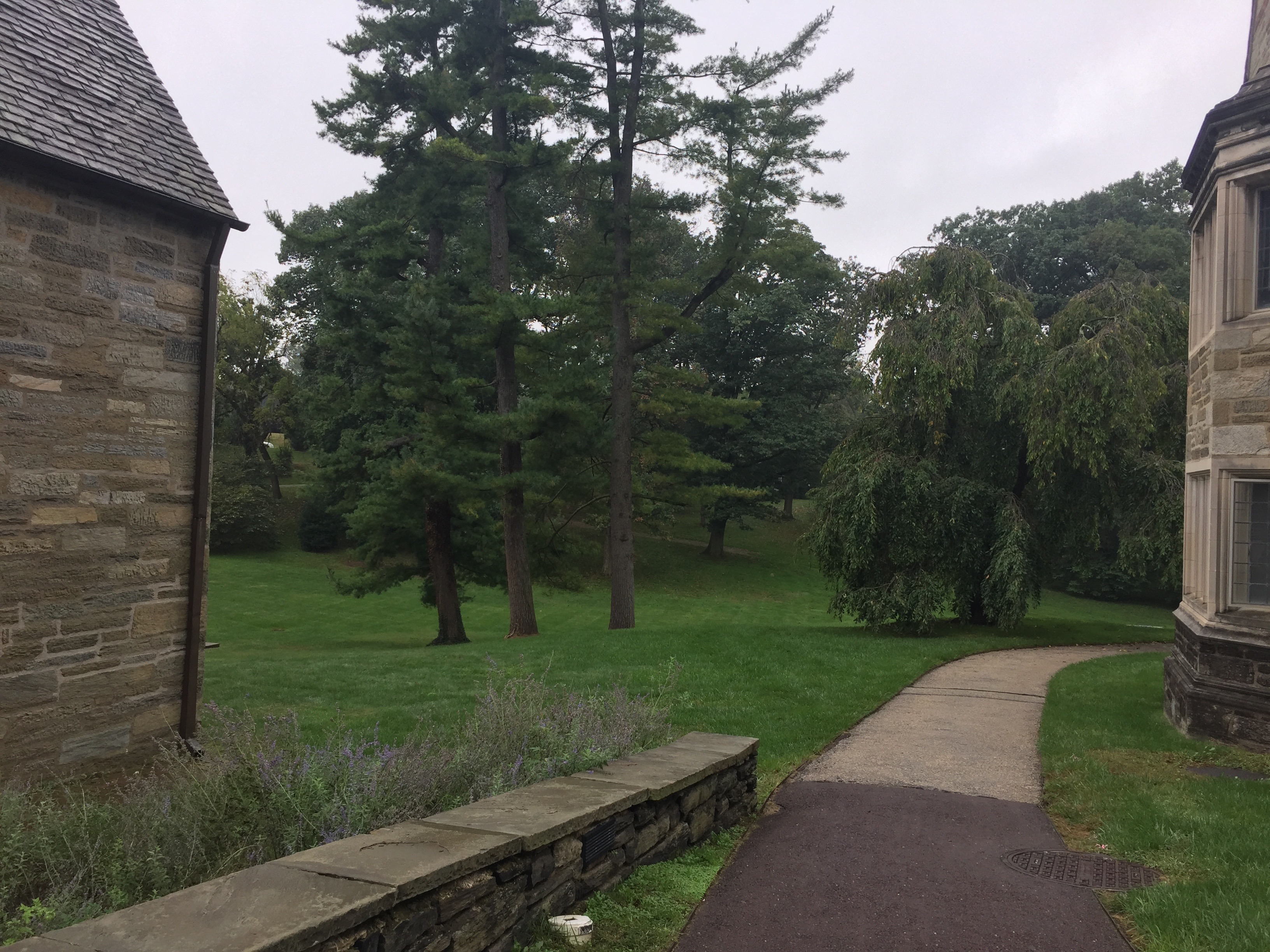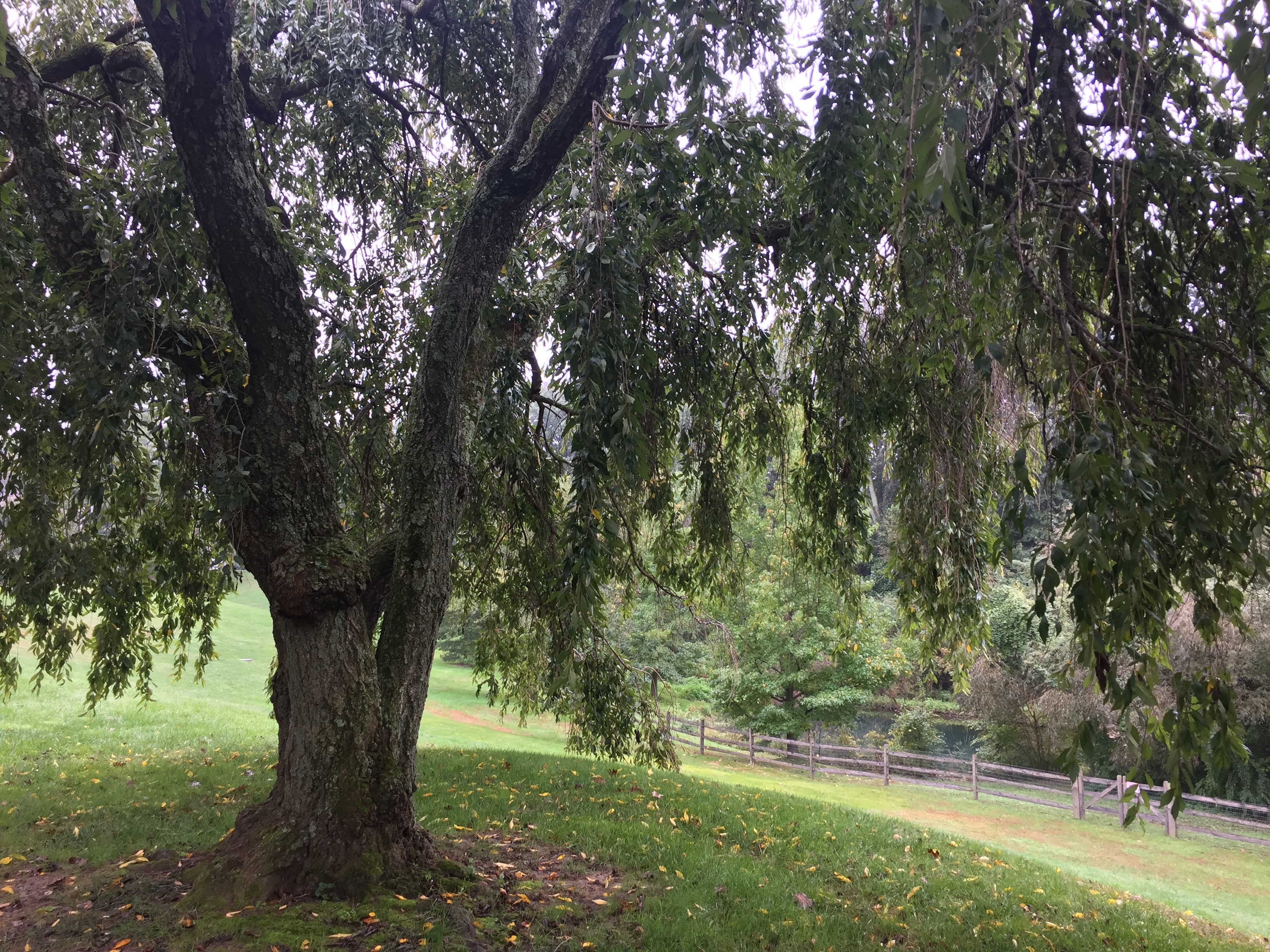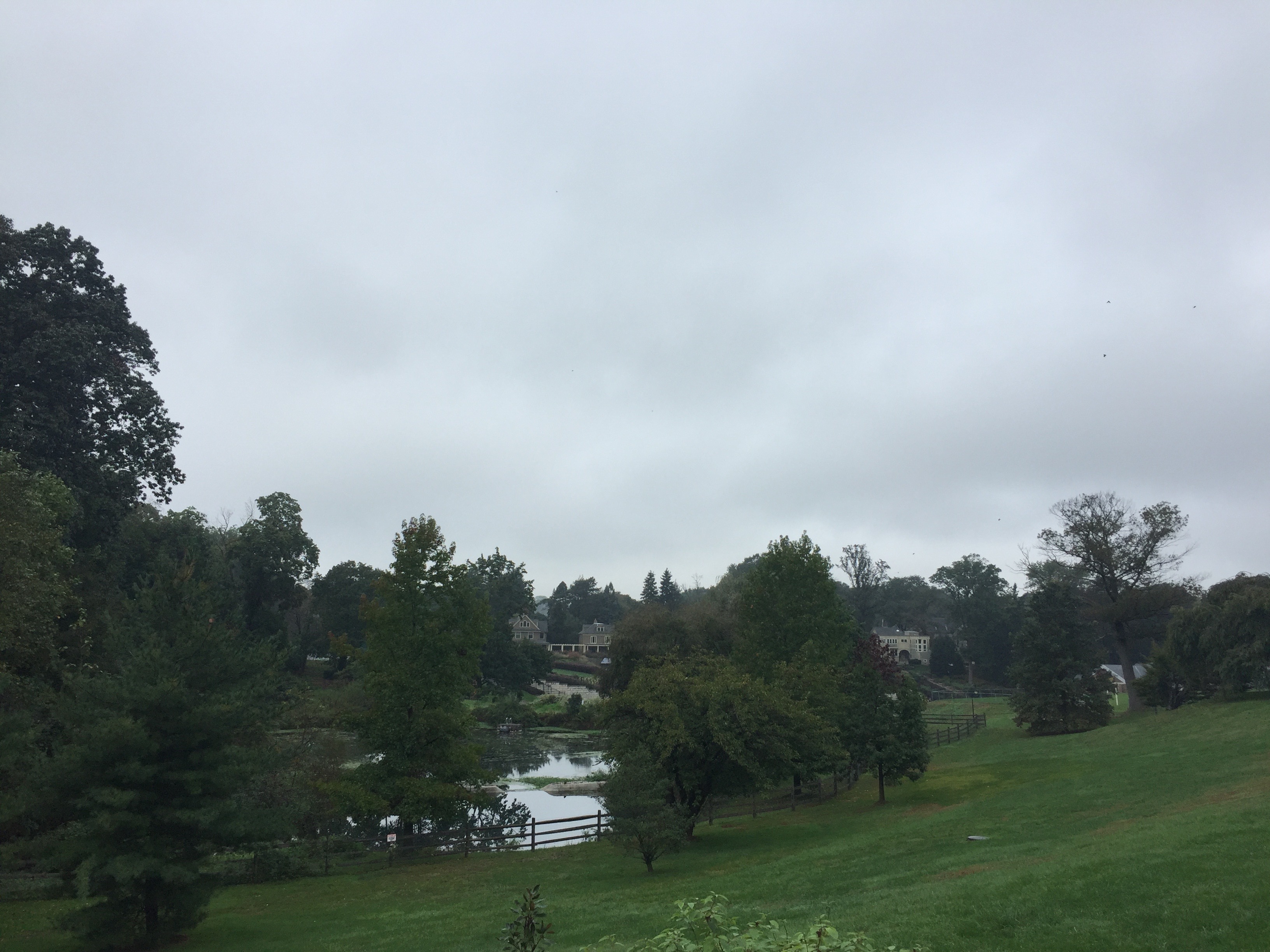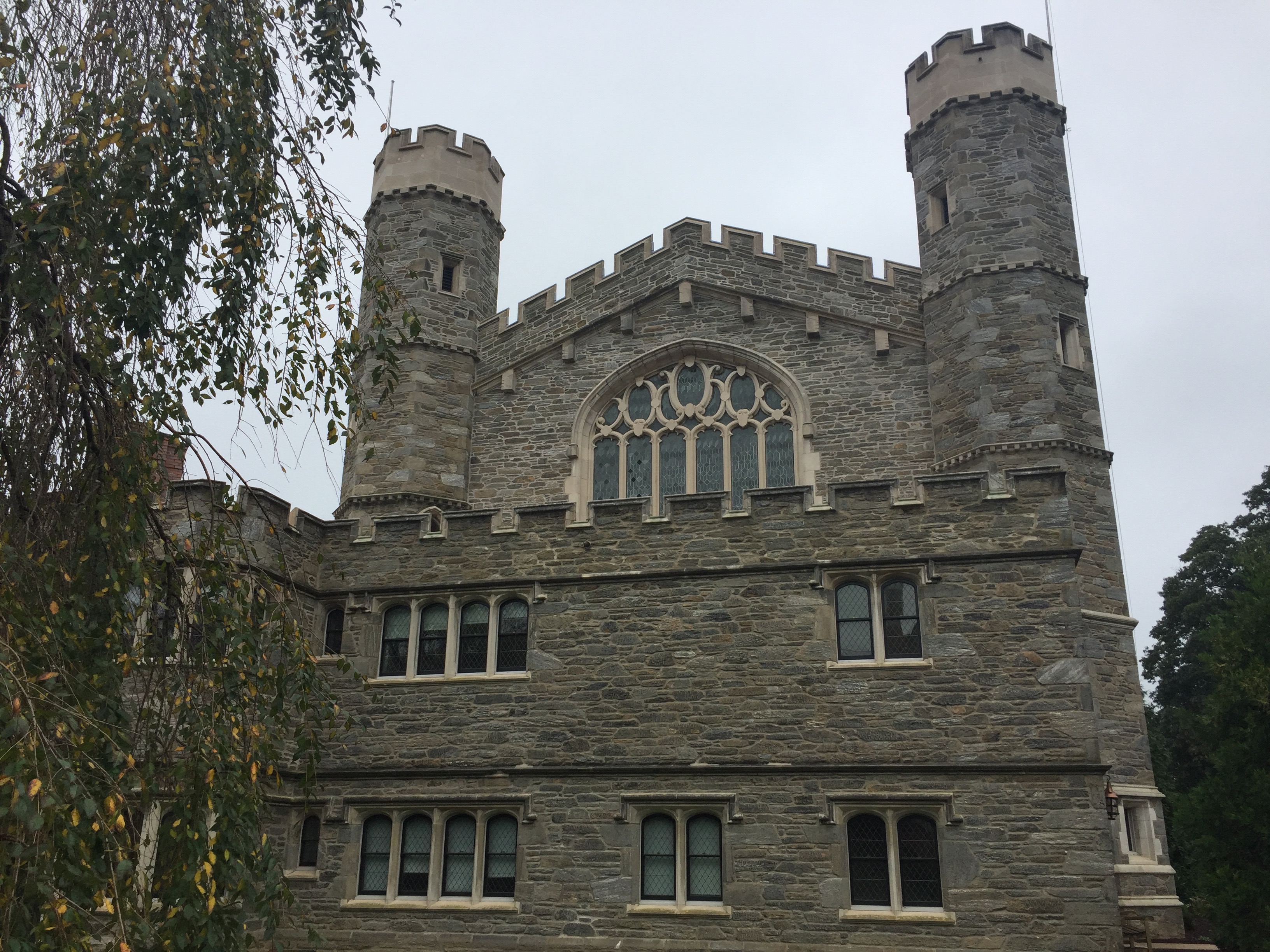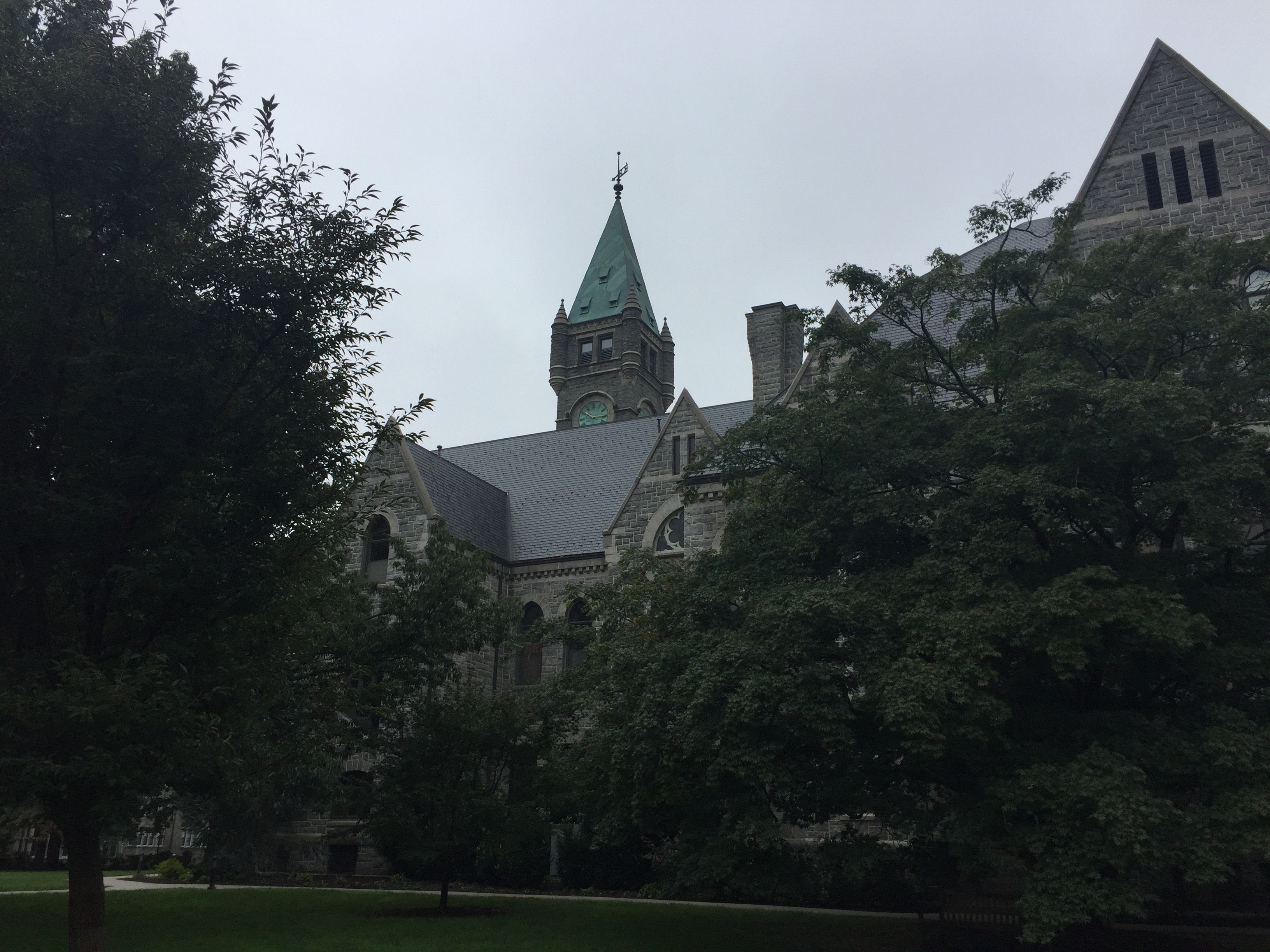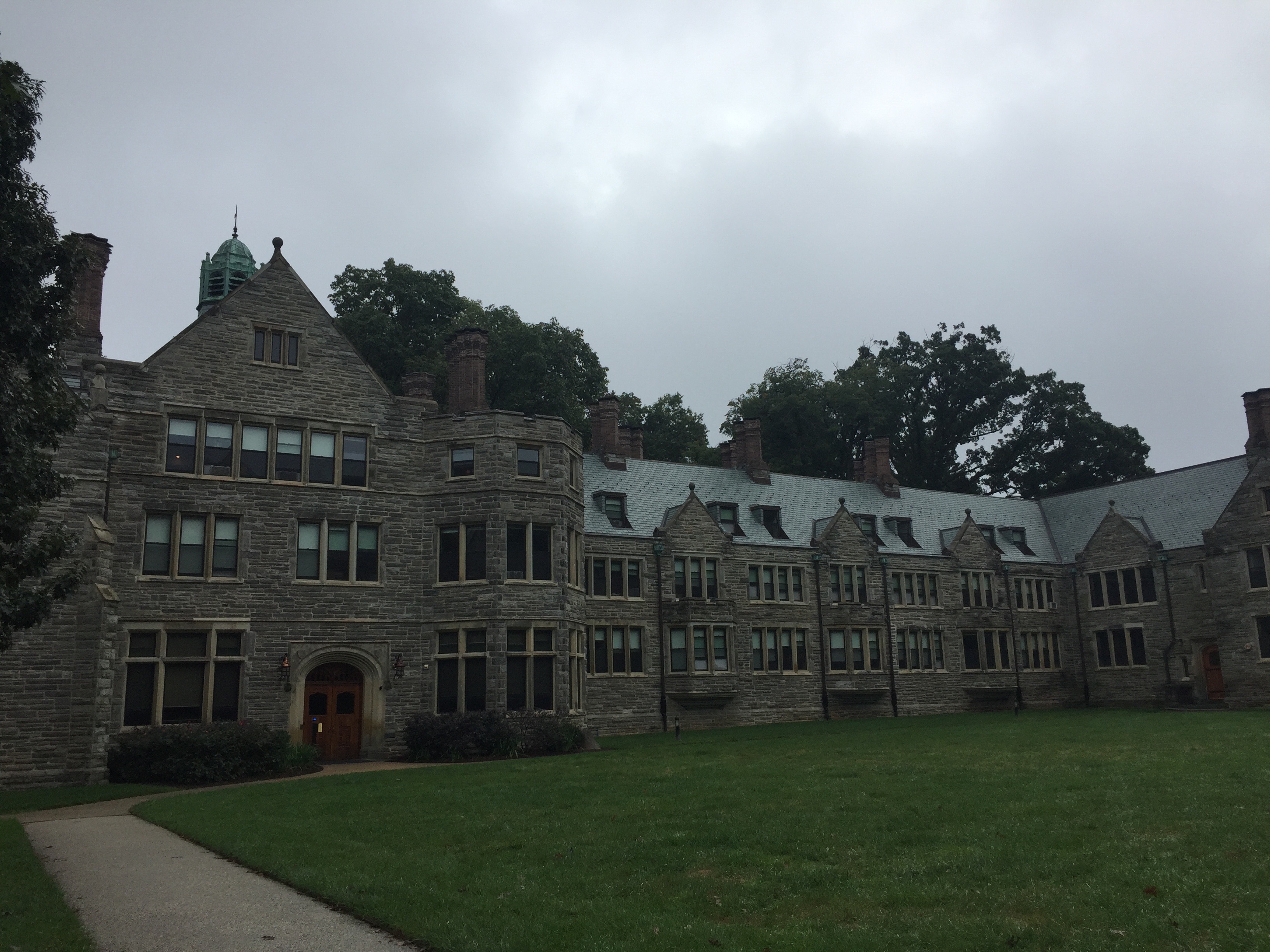 Studying children's literature this semester has been making me nostalgic for some of the books I grew up with. Aren't there some books that just fit perfectly with certain seasons? I think summer is for nonfiction so you can learn even when there are no classes, winter is for big sprawling novels to read alongside a mug of tea, and autumn is for cozy books: poetry and children's stories.
"October arrived, spreading a damp chill over the grounds and into the castle. Madam Pomfrey, the nurse, was kept busy by a sudden spate of colds among the staff and students. Raindrops the size of bullets thundered on the castle windows for days on end; the lake rose, the flower beds turned into muddy streams, and Hagrid's pumpkins swelled to the size of garden sheds." –Harry Potter and the Order of the Phoenix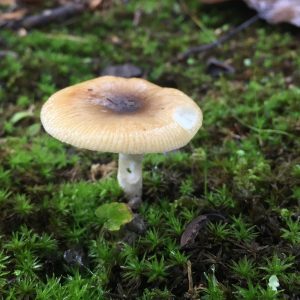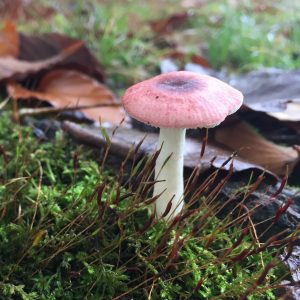 (In case you needed more proof that English House is magical, look at these little umbrellas for elves that I found growing on the lawn outside.)