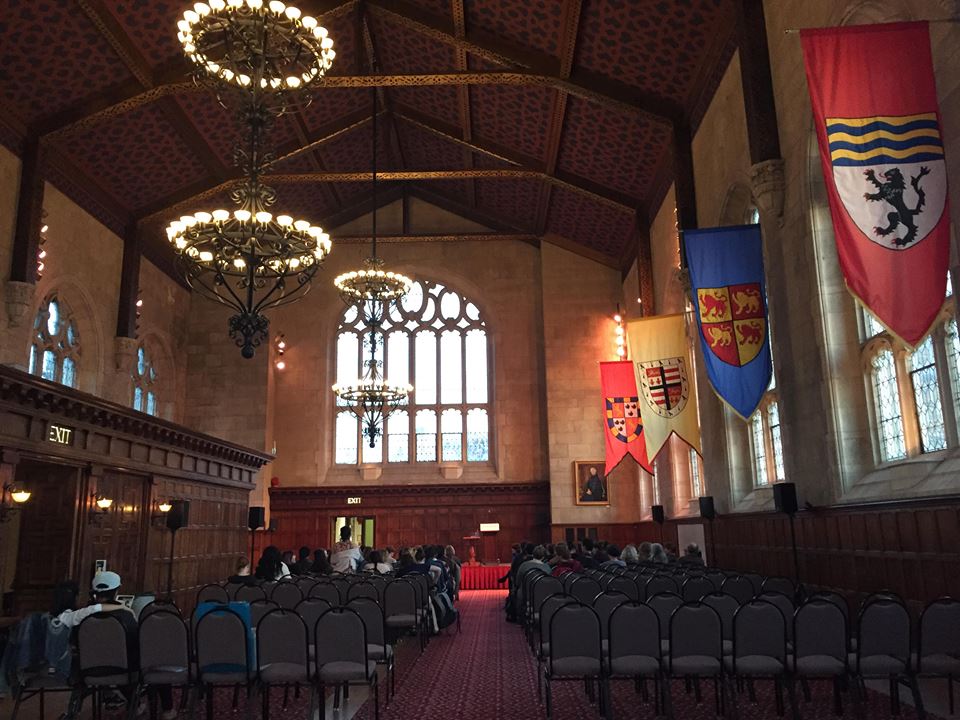 I found a seat in the Great Hall just minutes before the poet Ocean Vuong's reading began. The setting sun cast rosy light through the high stained glass windows. "Ocean Vuong's poetry takes a complex approach to all that geography holds, the intimate failures of history, and the victory available in visiting and revisiting one's memories of space and time," Professor Matthews of the Creative Writing department said in her introduction. Then the poet stood up and gave us a shy wave as he approached the podium. He said it was fitting, although almost redundant, to read in the church-like setting of the Great Hall, because "poetry is a kind of church." With his round reading glasses and high collar, Vuong transformed into a temporary priest of poetry.
He read several poems from his collection "Night Sky with Exit Wounds" and then a sizable excerpt—a "hybrid essay"—from a forthcoming novel. At some readings I've attended, the visiting writers will tell stories in between poems, tell the backstory of how that particular piece came into existence, for instance, or some other musing that comes to mind. Vuong was spare with his comments. He drew our attention to themes of fatherhood, marginalization, and queer identity, but for the most part the poems spoke for themselves.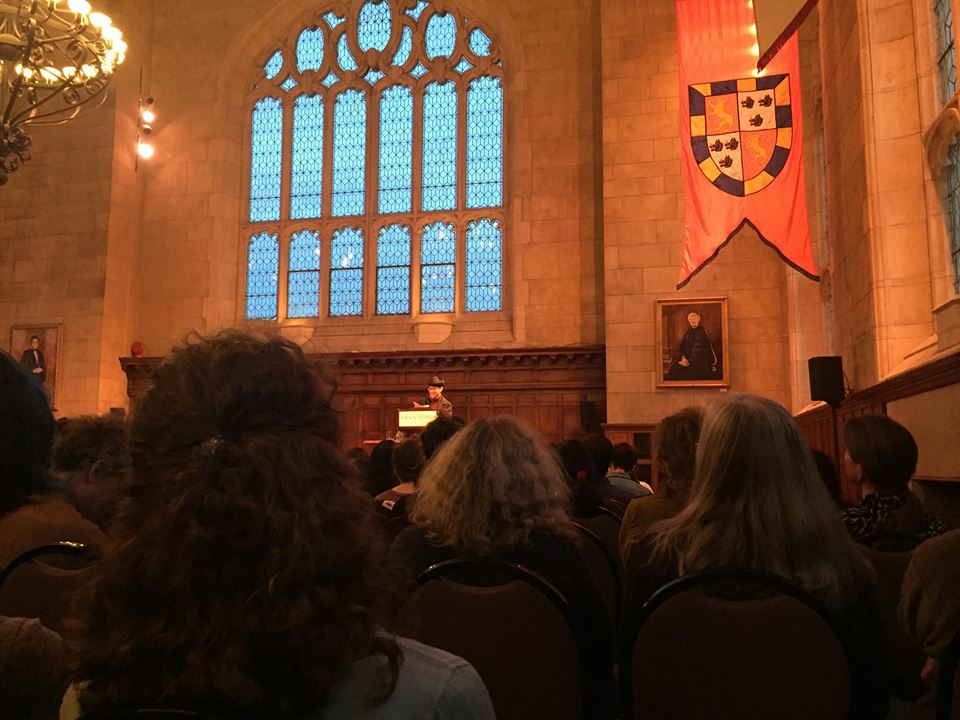 Vuong's soft voice echoed and dispersed. He drew out soft consonants. The rhythm of his poetry is a steady ebb and flow. At one point in the excerpt from his novel, a character sings, and instead of simply reading the lyrics, Vuong broke out into song. Unexpectedly. Mournfully. Watching him sing was like staring into a bright lamp. After I looked away everything else seemed dim.