This past week brought a couple wild snowstorms, which were perfect opportunities to stay indoors and organize my room. I'm living in a double in Denbigh dorm this year. I didn't choose this room—it was assigned to me when I returned from abroad—but I've been very happy with my living situation. My roommate has her own bedroom that's connected to the main room, giving us both much more privacy than a standard double. My bedroom has three tall windows, a window seat, and a fireplace (here's a piece of Bryn Mawr lore: in 1902, Denbigh almost burned to the ground while students fought the flames with a bucket brigade; nowadays fire-lighting of any kind is prohibited in the dorms). In this blog post I'll show you my room and how I've added some individuality to it.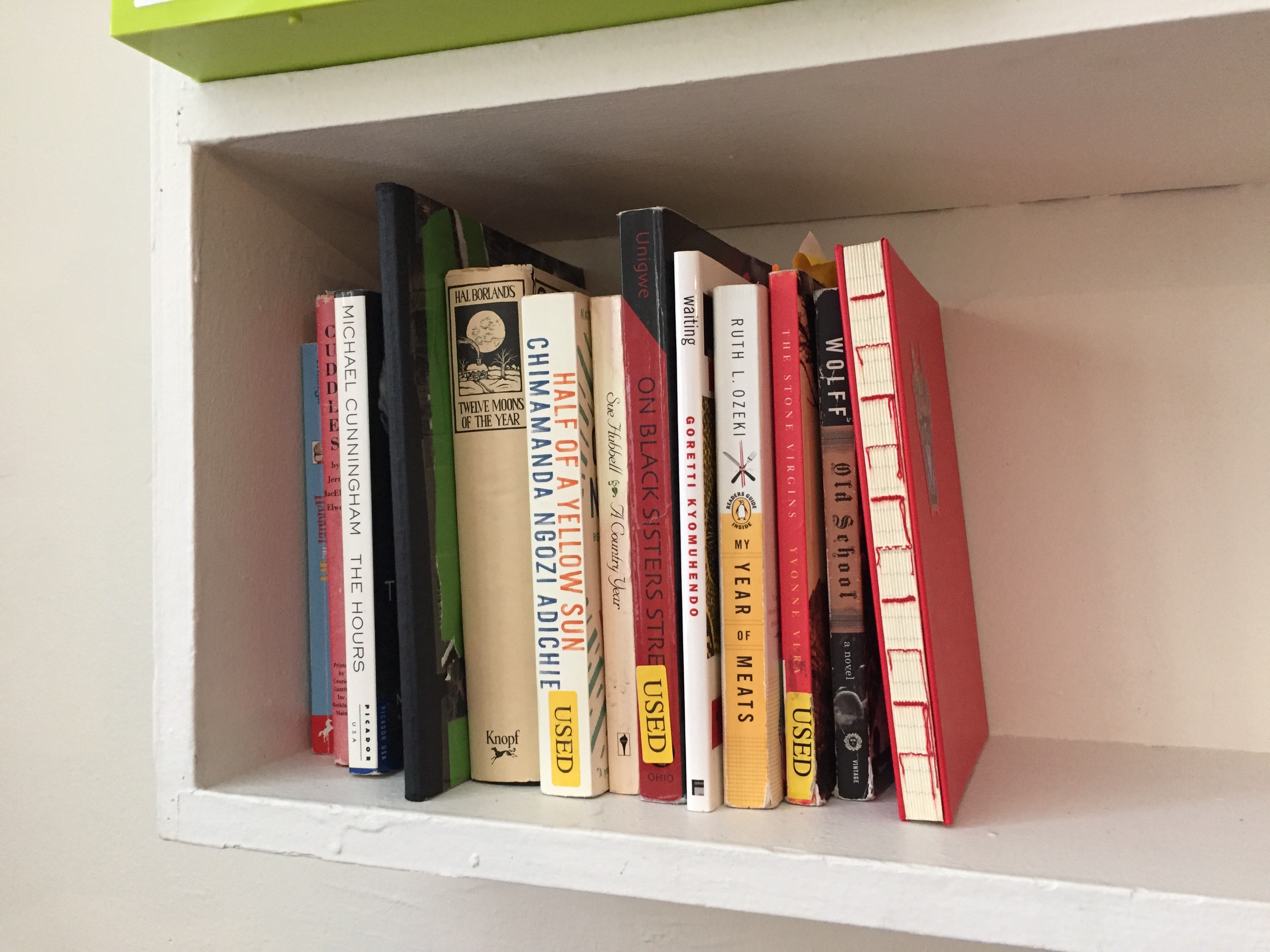 Every room at Bryn Mawr is slightly different. This year is the first time my room came with a built-in bookshelf, which I really like because it makes it so much easier to read before bed. I don't hoard books but I have a small collection. What makes a good bookshelf? My diary has to be in easy reach. I have some books that remind me of home, some books I found by serendipity, a couple of new books to read when I have more time.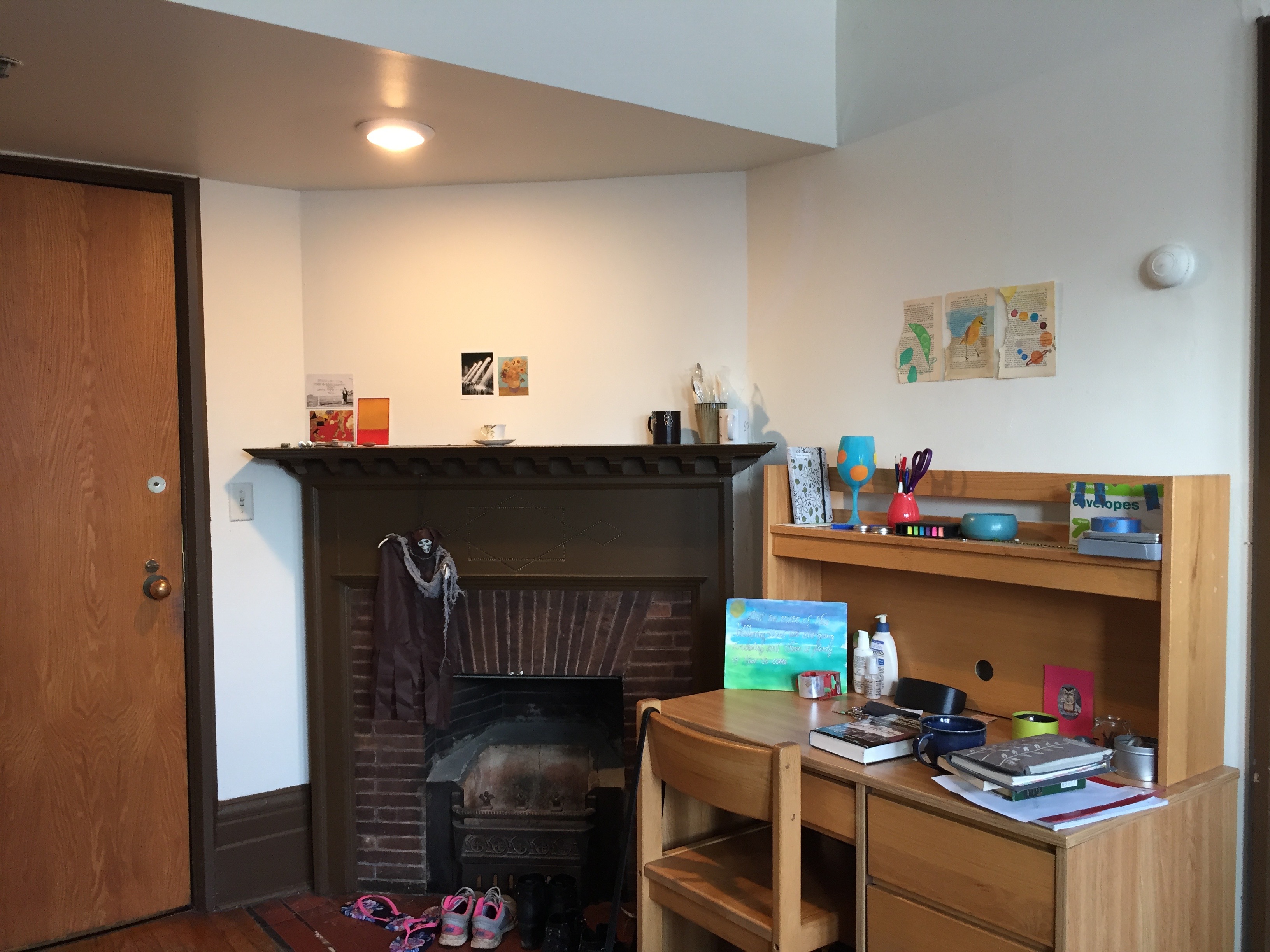 I do my best to live minimally and avoid accumulating possessions, but art is crucial to me. I always have watercolors, markers, stickers, colored paper, and collage materials in my room. I like to get postcards every time I go to an art museum. Above my fireplace, keeping watch over a teacup from a dear friend, is a van Gogh postcard from the Philadelphia Museum of Art that reminds me to look for beauty everywhere. Rothko and Chagall radiate vibrancy and warmth over my display of good luck charms. I look at my postcard from the Madison Museum of Contemporary Art whenever I leave my room: "This is God's country. Don't drive through it like hell." That one is about appreciating the moment.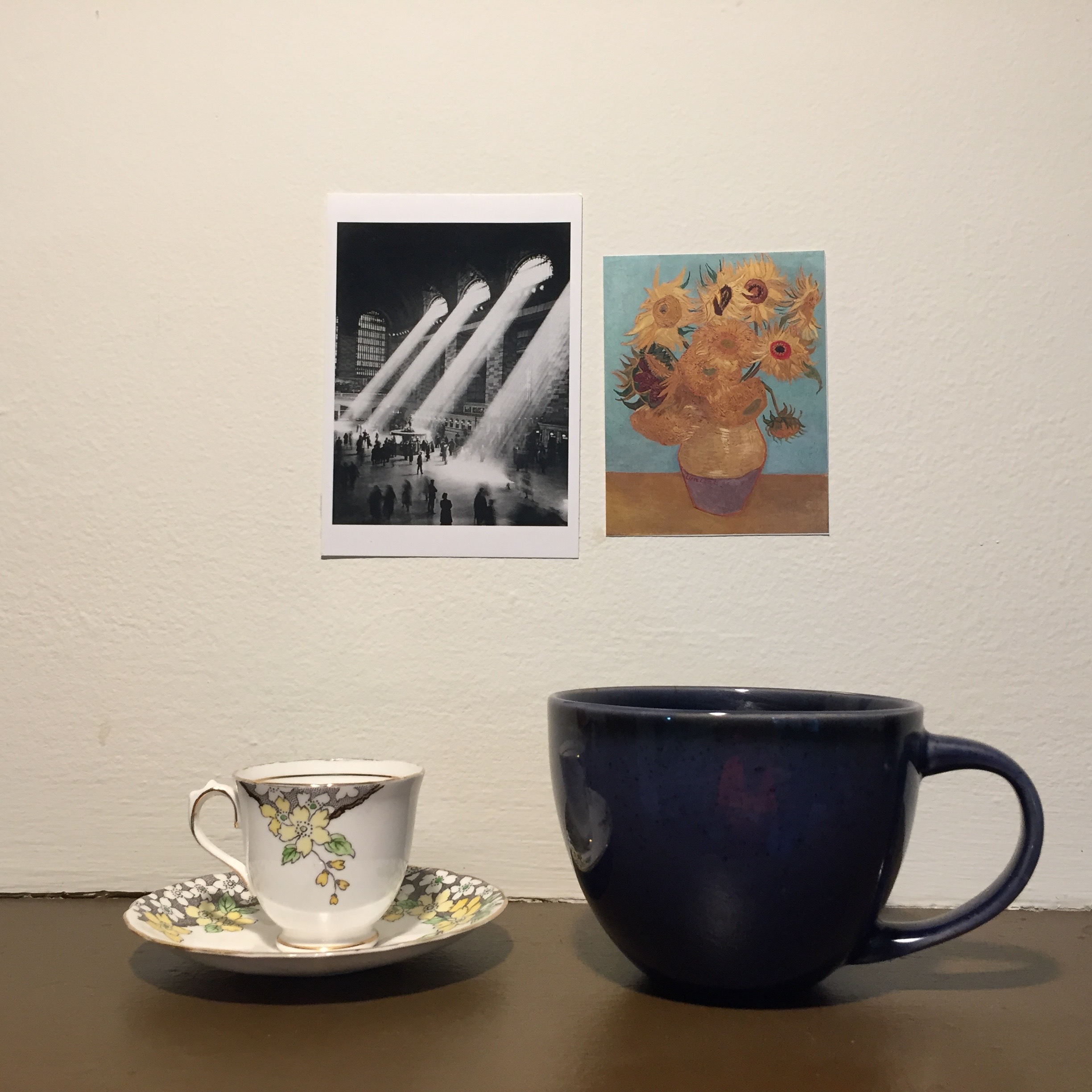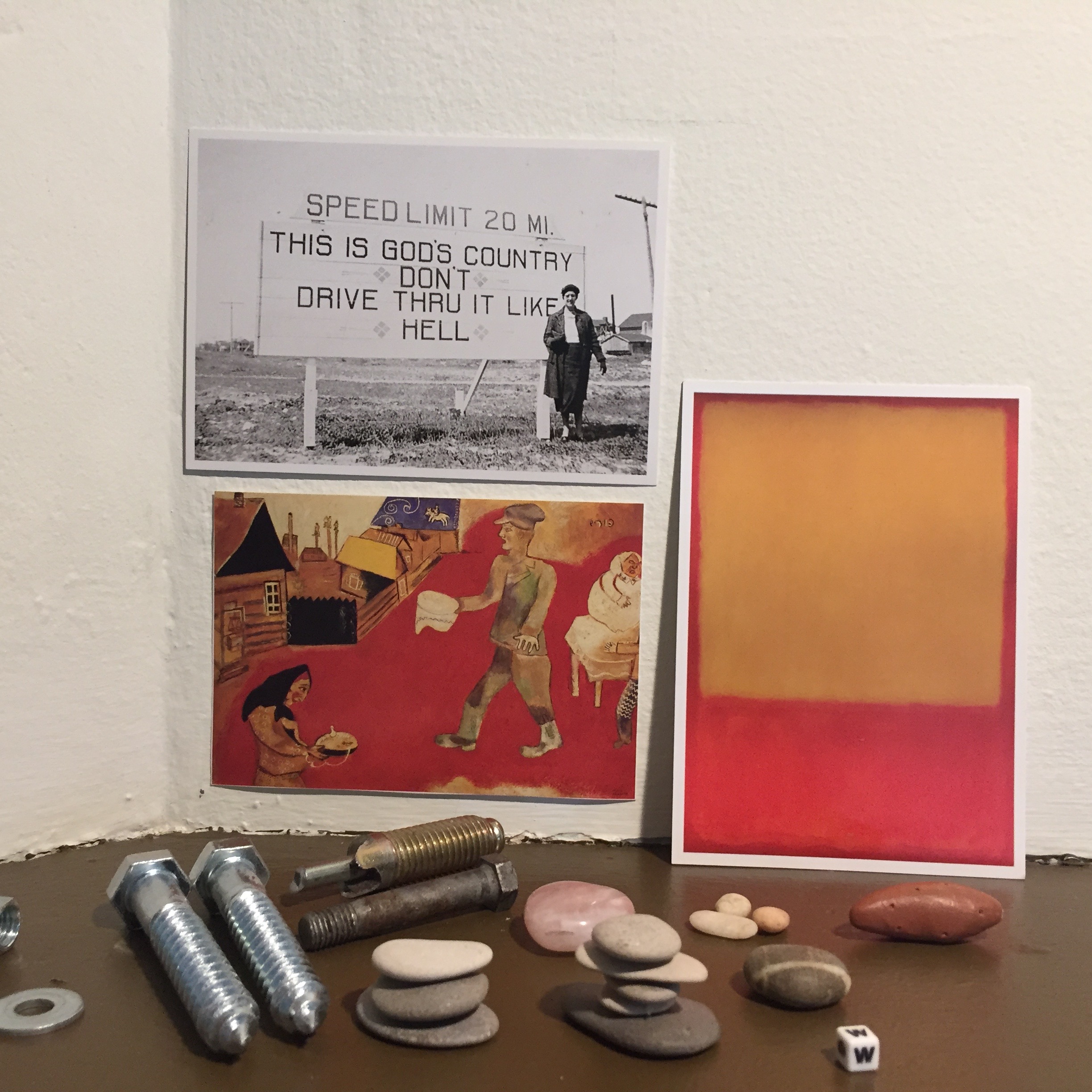 Above my bed is a poster I got at the beginning of my first year at Bryn Mawr. Here's the story: I used to have a diary that had a cover with the same print, Hokusai's The Wave. One day in high school I was sitting at my bus stop with my diary in my lap, and a car pulled up to the red light in from of me. The driver rolled down her window. In the 30 seconds before traffic started moving again, she gestured frantically at me, and I saw that her phone case had the same print as my diary. I beamed as we held up our matching waves, neither one of us able to find the words to fit the situation. The moral: there's always someone who matches you, even if you feel alone.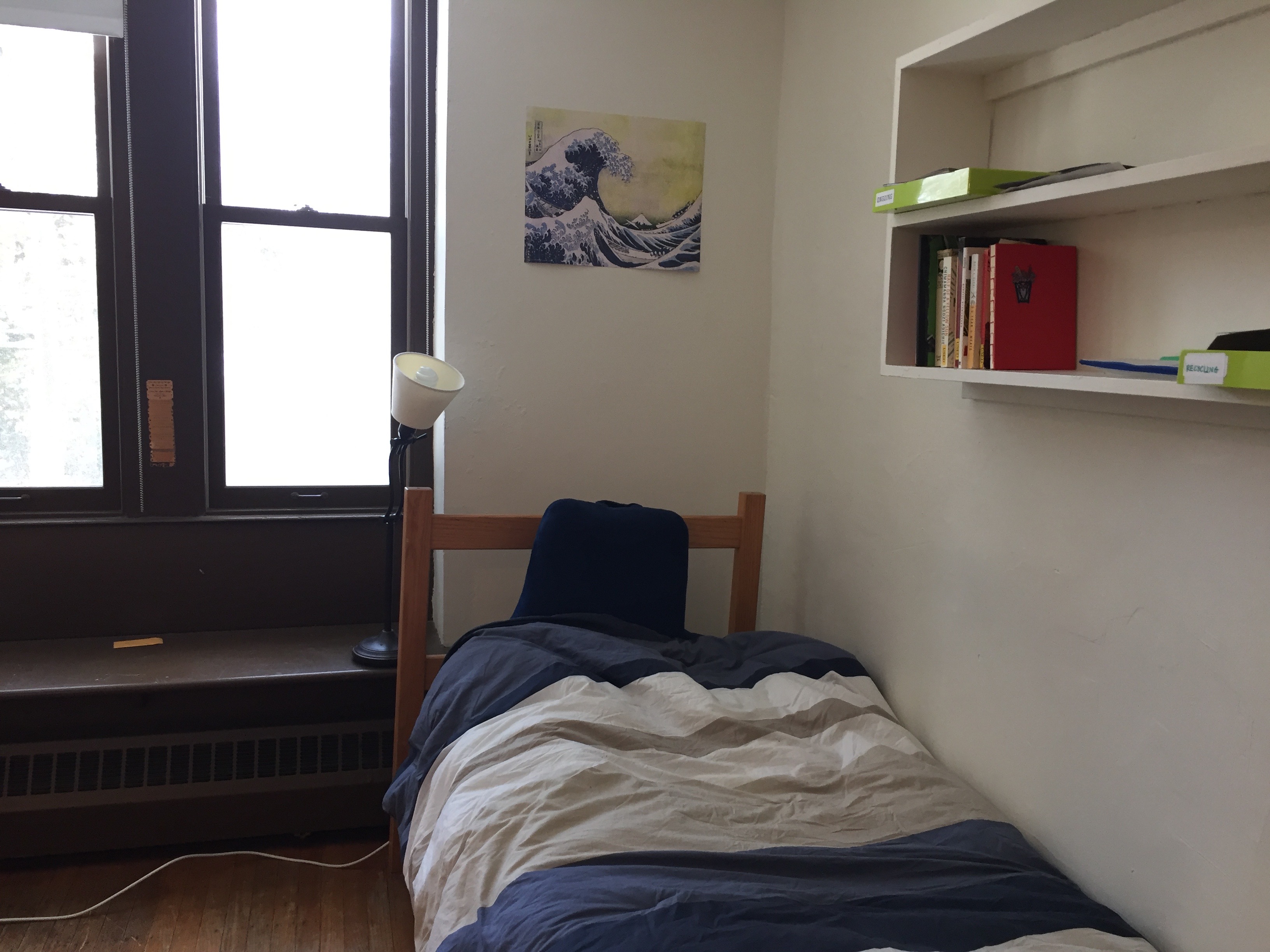 On and above my desk I have some art that I made in Bryn Mawr's art studio, Arncliffe. Some other must-haves on my desk are: stamps, envelopes, post-it notes, lip balm, and (my guilty pleasure) washi tape. I keep my lantern and my plants atop my dresser, along with a little bulletin board with more postcards—these ones all specifically remind me of my hometown of Minneapolis—and a quote that I hand-lettered which comes from a poem by Andrea Gibson.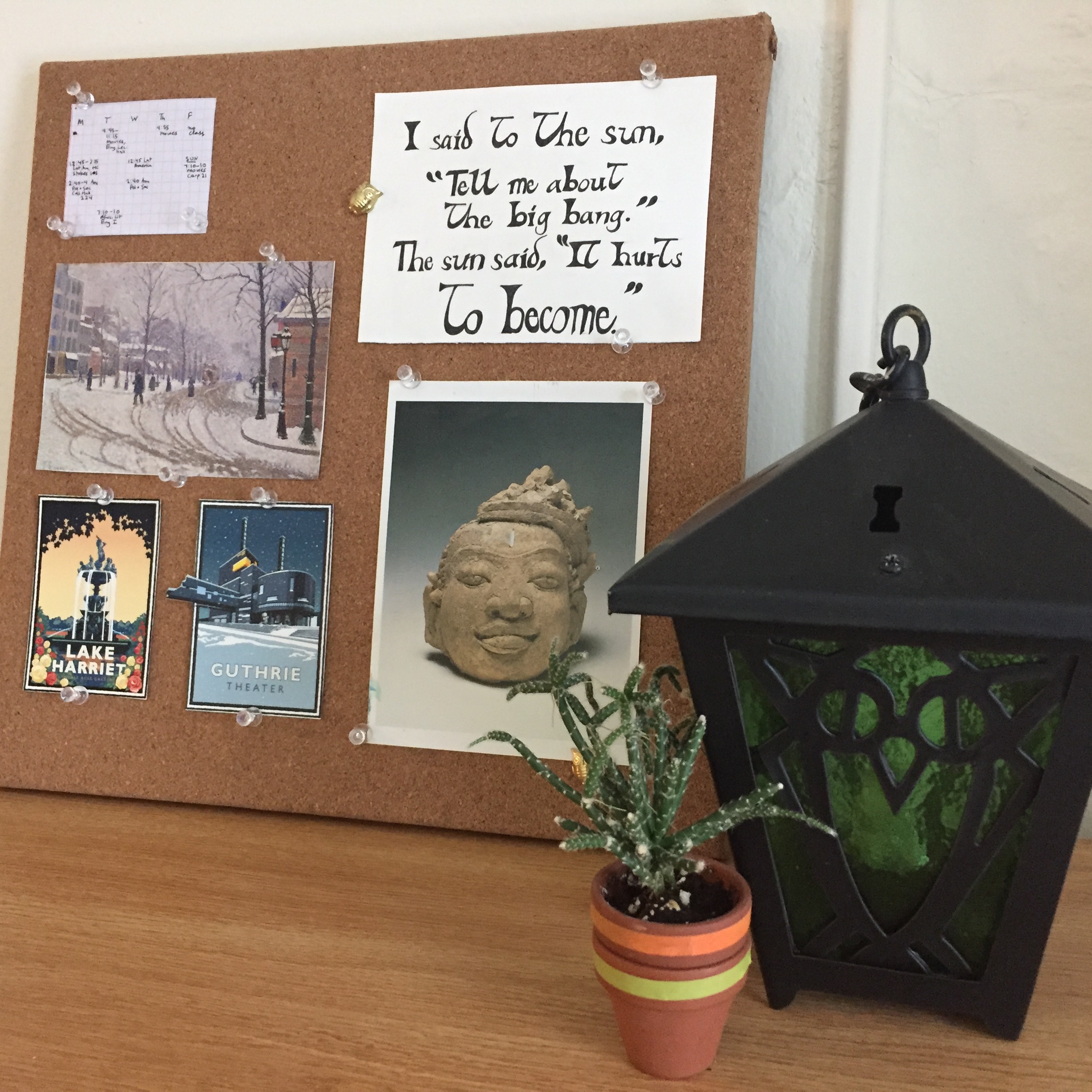 Every dorm on campus has a slightly different personality, based on location, tradition, and who happens to be living there this year. The first floor of Denbigh can sometimes be a little loud for my liking, but overall it is a beautiful dorm and is situated very close to English House, which is perfect for me. In the next couple of months, I will go through my last room draw—the process in which we lottery into a dorm, and then a specific room in that dorm—and will find out where I'll be living next year.