When I was a prospective student, my college search was not very focused. I didn't know what I wanted from my education and honestly, the entire process was extremely stressful. The one thing I was sure about was that wherever I ended up needed to be a place that valued literature, where I could surround myself with the written word, where there would be other people who loved books as much I did. I remember seeing something about Bryn Mawr's Reading Series in a brochure and being intrigued—this school must value writing if it makes a point of inviting writers to come and speak—but I never went to even one reading until my sophomore year. I missed my beloved Louise Glück due to my own general disorganization my freshman year, and from then on made a commitment to go to every single reading that I can. Once I started, I was hooked. Last year I was able to see writers such as Edwidge Danticat, who gave a powerful reading of several essays on grieving; and Carl Phillips, with his gentle and matter-of-fact poetry.
One highlight from last year—and I mean a highlight of the Reading Series, but also a highlight of my sophomore year in general—was Joy Harjo. When I arrived for her reading, the  atmosphere was electric. It was standing room only. I squeezed into the back, recognizing friends and classmates from my English classes, all gazing forward with rapt attention. Her poetry, if you've never read it, is brutal at times, searing and not exactly confessional, but honest in a way that is hard to hear. And, although I feel conflicted about it, I admit that there was something alluring about her fame; her prolific body of work, the language she has built herself, the way she casually mentioned "Adrienne" (another legend, Adrienne Rich). When Harjo finished her final poem, I felt tears in my eyes. I looked at the student sitting next to me to see my own expression reflected back in her face.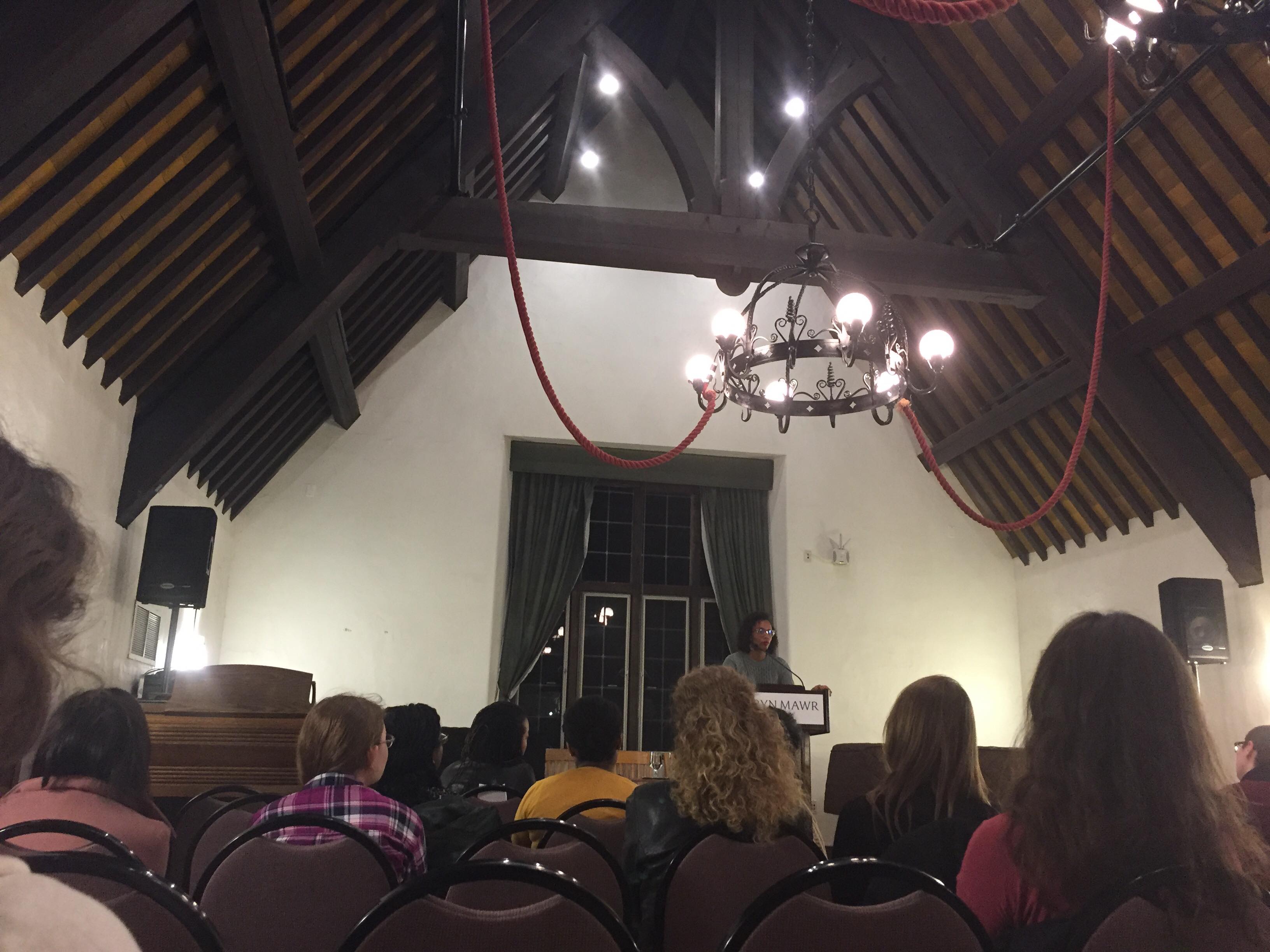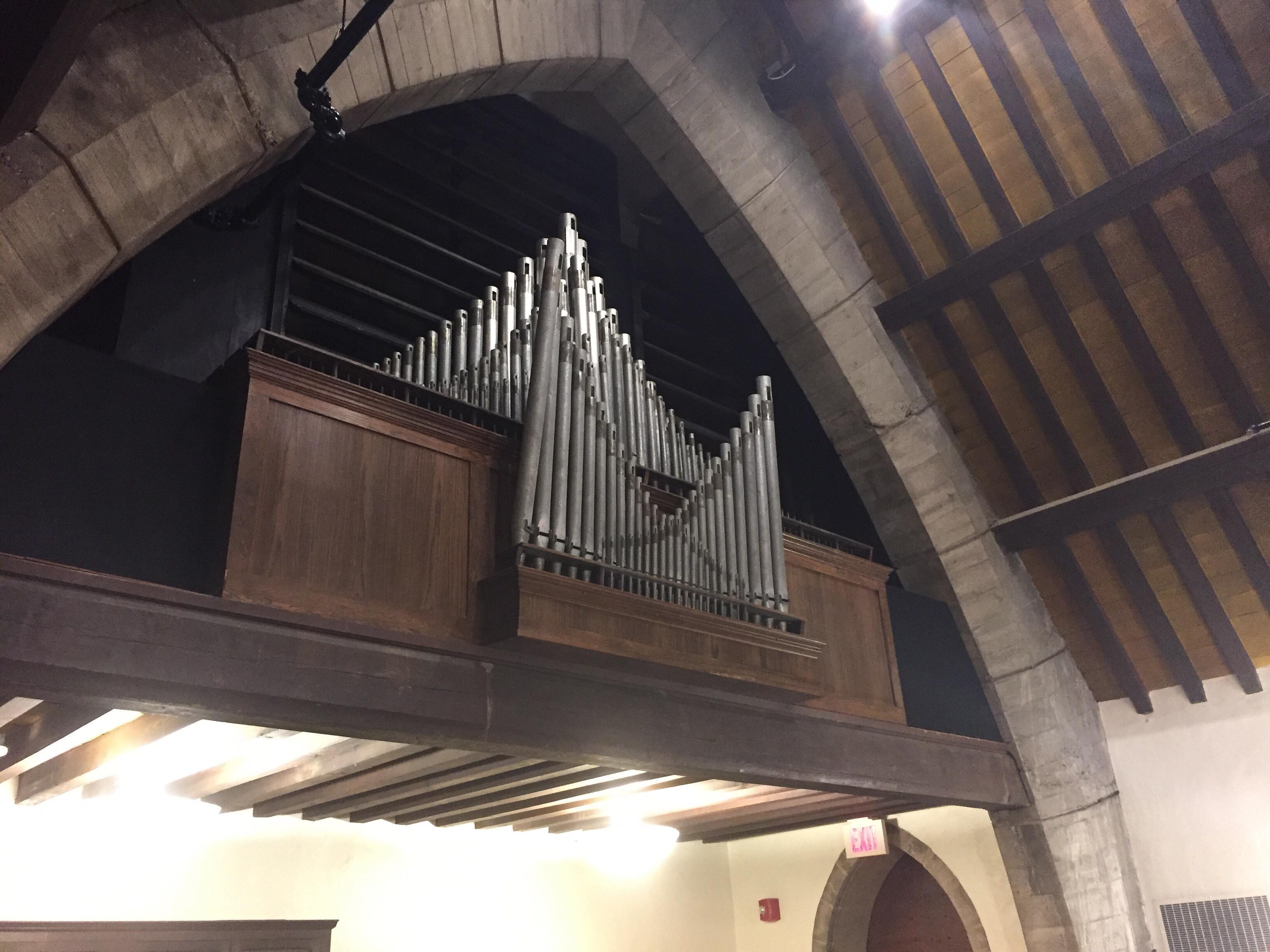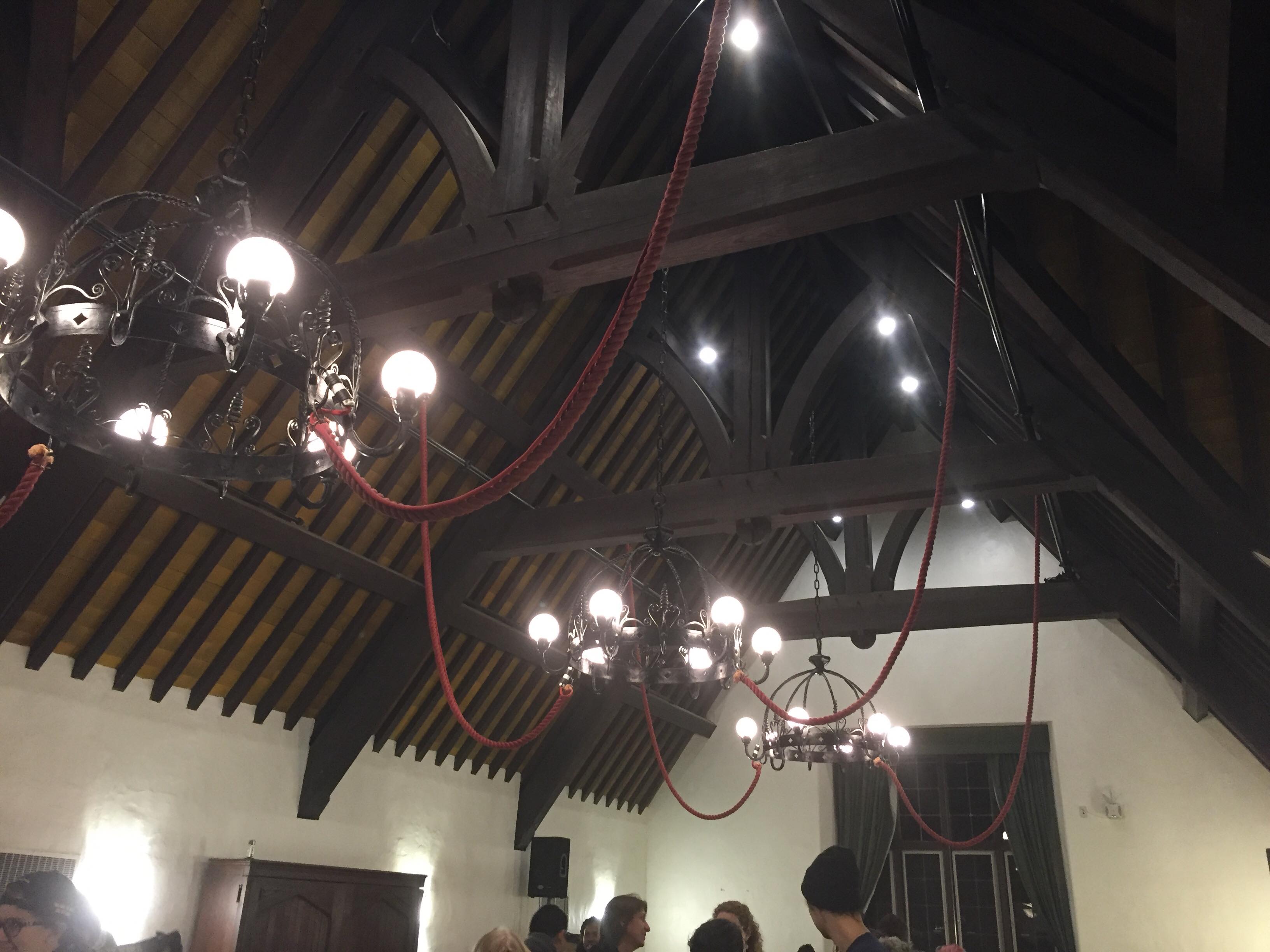 This week I attended a reading by Angela Flournoy, author of the novel "The Turner House," and a rising star in the literary world. Plenty of people showed up, but it didn't feel cramped in the Goodhart Music Room, an old-fashioned hall with sumptuous green curtains on the windows, ornate chandeliers hanging from black chains, and a peaked wooden ceiling. I haven't read any of Flournoy's work, and it did take me a few minutes to get absorbed in the first excerpt she read from her novel. Then—at some point, I can't say when—I slipped into the story.
Flournoy's words became images in my head so rapidly that I didn't even notice the moment of translation. I was watching a movie in my head. Maybe twenty minutes into the reading I jolted out of my trance, realizing that I had forgotten where I was and what I was watching.
At the end of the evening, during the Q and A, Flournoy said something, in response to a question about writing various types of characters, that I immediately wrote down: "Men make their opinions available to us, so they're easier to write." There were some chuckles from the (mostly female) audience. What an interesting idea. If women are taught to keep their opinions to themselves, does that make their stories harder to tell? Maybe that's part of what makes evenings like this so special: a young woman taking the podium to tell her stories to other women.